Gangland figures dragged grandmother outside pub by hair in attack
Francis 'Fraggle' Green and Robert Daniel were jailed for the assault in Glasgow.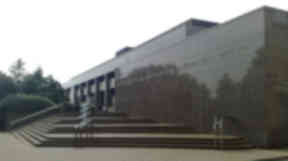 Two Glasgow gangland figures fractured a grandmother's cheekbone in a "traumatic" attack outside a pub.
Francis 'Fraggle' Green and Robert Daniel assaulted Susanne Simpson in the bar last October.
Green, 30, and 22-year-old Daniel attended the Cairn Bar in Balornock Road after Green's sister Kelly had spoken to Miss Simpson in the pub.
At Glasgow Sheriff Court on Thursday, Green was jailed for three and a half years for the attack and Daniel was sentenced to three years in prison.
Ms Green was the partner of gangster Kevin 'Gerbil' Carroll, who was an associate of the Daniel crime clan shot dead in Robroyston, while she is also the daughter of crime boss Jamie Daniel.
Miss Simpson had been drinking with friends in the pub before speaking to Ms Green, who she did not get on with.
Shortly afterwards four hooded men appeared at the pub and confronted the 43-year-old grandmother.
Among the group that turned up at the pub on October 23, 2011, were Green and Daniel. Miss Simpson made her way outside to talk to Green when Daniel head butted her, knocking her to the ground and she was dragged to a darker area by the bar and punched and kicked.
Green denied the charge and claimed to have no involvement in the fight and Daniel claimed to be one of the other men who did not do anything. But the whole incident was caught on CCTV. She was left with a fractured cheek, damage to her scalp and bruising.
Miss Simpson told the trial: "I felt a pain shooting through my eye and a blackness and I hit the ground." She was asked what happened and answered: "I can't really say but something came from behind."
The court was told: "I could feel my hair getting pulled and my body getting pulled along the ground." Miss Simpson was shown the CCTV footage of the incident and identified her attacker as Daniel. She told the court: "It's had a great impact on me, it's been very traumatic."
On Thursday, Sheriff Bill Totten told Green and Daniel: "You have both been convicted by the jury in this case of a brutal attack on a defenceless female that resulted in her severe injury and at the time of the incident you were on bail." He added it had been properly recognised that there was no alternative to a custodial sentence.
Both counsel for Green and Daniel told the court they maintained their innocence.