Woman ran to Tesco store for help after being attacked in street
The 29-year-old victim was walking home from work at around 4.30pm on Tuesday when she was attacked.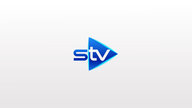 A woman who was attacked in the street managed to escape to a nearby Tesco store for help.
The 29-year-old victim was walking home from work at around 4.30pm on Tuesday when she turned the corner from Ledard Road onto Cathkin Road in the Battlefield/Langside area of Glasgow.
A man approached her from behind and grabbed her around the neck.
The woman screamed and escaped from the assailant, who then ran off south along Cathkin Road.
The victim ran to a Tesco store on nearby Millbrae Road where she was helped by a member of the public.
The incident was later reported at Pollokshaws Police Office.
Detective Sergeant Lesley Grogan of Cathcart CID is dealing with the enquiry. She said: "This was a very frightening experience for the young woman and appears to be completely random. She has been left very upset following the ordeal.
"The area in which the assault took place is a residential area, and is near a school therefore it is possible people may have been in the area picking up their children and may have seen something suspicious or a man fitting the description of the suspect nearby.
"We are continuing our investigation and carrying out door to door enquiries, but would urge anyone with information to get in touch with myself or my colleagues at Cathcart CID 0141 532 5040. Alternatively, information can be passed in confidence to Crimestoppers on 0800 555 111."
The man is described as around 6ft in height, white, of slim build, and sporting a dark coloured "tammy" hat with a lighter coloured stripe. He was wearing a cream or beige lightweight jacket and blue jeans.