50 homes left without power as temperatures plunge to -6C
Residents in Royston area of Glasgow were left with no electricity on one of the coldest nights of the year.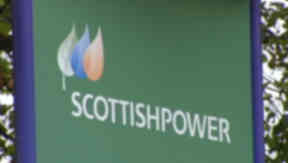 Residents were left without power in the north of Glasgow on one of the coldest nights of the year.
A cable fault in the Royston area resulted in around 50 homes losing electricity supply in the early hours of Wednesday, when temperatures plummeted to as low as -6C.
Scottish Power said its engineers are working to replace 140m of electric cable after a fault was detected in Kintyre Street.
It has resulted in homes in nearby Hollybank and Carbrook streets being left without power, although the energy provider said it was hopeful of having the fault all residents back on the grid by early Thursday evening.
A Scottish Power spokeswoman said staff had been offering affected residents tea and coffee as well as food vouchers as a result of the power loss.
She added: "We apologise for any inconvenience caused. This turned out to be a lot bigger problem than we anticipated."
Engineers decided to replace the old cable after attempts to repair it proved unsuccessful. Scottish Power confirmed the homes were reconnected at around 2.30pm on Thursday.
Your report: If you have information on this or any other story, please let us know. You can send information, pictures to web@stv.tv or call us on 0141 300 3651.