Forty shops closed at East Kilbride shopping centre
Following the heavy snowfall yesterday, 25 per cent of the East Kilbride Shopping Centre stores haven't opened today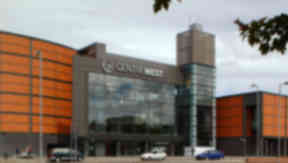 Forty shops at East Kilbride Shopping Centre have been unable to open today as a result of yesterday's bad weather.
The town centre complex, nicknamed 'the mile of malls', has 75 per cent of their stores open today.
According to centre management, the majority of Centre West is open and routes into the shopping centre are passable.
Car parks on higher levels have been closed due to the snow and ice.
It is anticipated that the centre will remain open until 6pm this evening but individual stores may close early in order to get staff home safely.