Live gritting information now available on Glasgow City Council website
Glaswegians now have access to an online map showing which areas of the city have been gritted.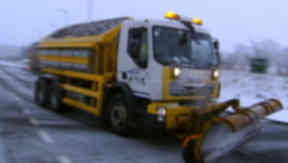 As parts of the country have been transformed into a winter wonderland, Glasgow has merely seen a little flutter of snow falling from the skies.
Sledging, snowman building and snowball fights are out of the question for those in the city.
But the dangers of the cold weather are ever present on the streets as temperatures have plummeted to freezing and below and the threat of snow and ice remains.
Some roads and pavements have already been covered in a sheet of ice creating hazardous conditions for pedestrians and motorists alike.
As a result Glasgow City Council is ensuring that residents are up-to-date with all gritting information in the area.
Glaswegians can find the information at their fingertips through a new online tracking service.
A map will show which routes have been gritted and those to be treated using live Geographic Information System (GIS) data from gritters and map and travel data.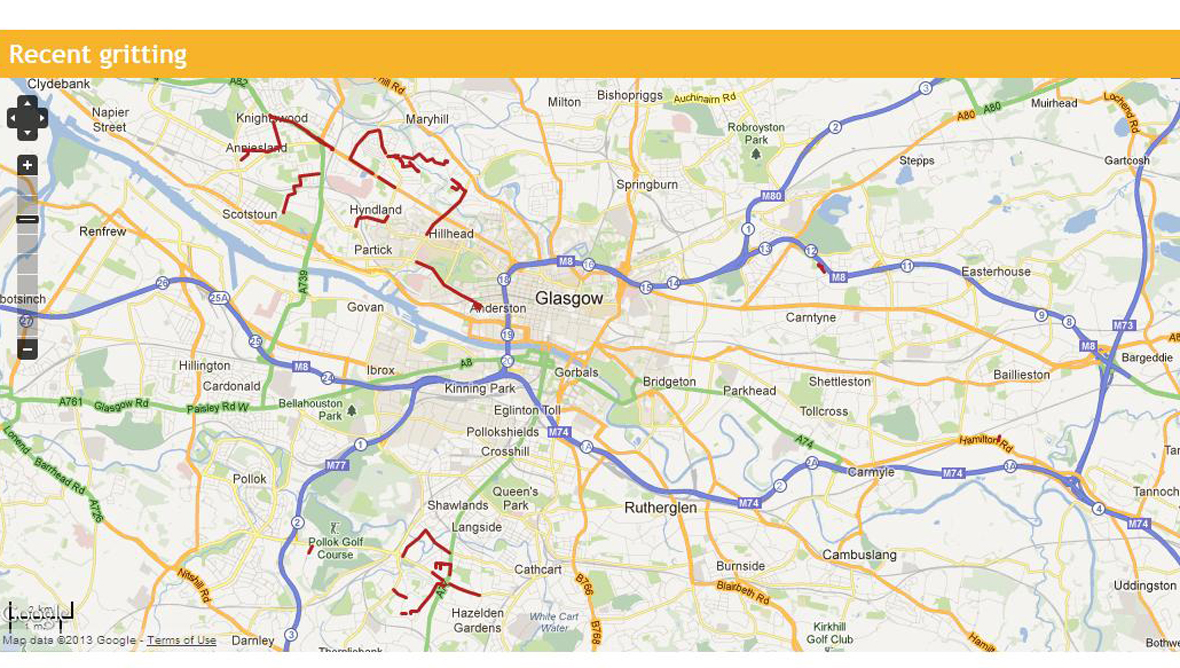 Gritting on Monday, January 21
The red line highlights which areas have been gritted recently. Residents can also click on the lines to find out exact times.
Councillor Jim Coleman, executive member for Land and Environmental Services, said: "The safety of our citizens and keeping Glasgow open for business are two of our biggest priorities.
"Keeping our roads clear over the winter months is a vitally important to Glasgow and sharing the latest, up to date information about our operations in this new way will benefit the travelling public.
"A total of 53% of the city's roads - 568 miles - are classed as priority routes and it is important that people understand that we must prioritise the city's main roads and bus routes.
"As well as live tracking information, our winter maintenance plan is available on our website, along with maps showing where the routes are.
"Priority one activities include gritting the road network by night staff based at Gartcraig depot, gritting and salting of major pedestrian precincts, routes from fire and police stations, hospitals and bus depots, city centre footpaths, shopping centres outside of the city centre, routes to schools, and steep hills.
"Our dedicated web pages at www.glasgow.gov.uk/winter also have a wealth of information and advice about traffic information, how we are dealing with the snow and ice, locations of over 1000 grit bins and getting about in snowy conditions."