Hopes of bringing back the marathon to Scotland's largest city
A Glasgow Marathon weekend has been planned for March to highlight the need for the long distance race in the city.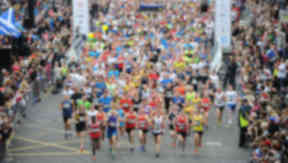 It was when he was lying paralysed in a hospital bed that Jamie Yardley decided he wanted to do a marathon.
The 39-year-old from Wishaw was told that he had a 20% chance of never walking again and that if he did it would most likely be with a stick.
But this spurred him on and he decided that he needed a goal to work to.
After looking up marathon events across the country he was shocked that he could not find any in Glasgow.
Instead he had to settle for the Edinburgh race but it was this that started a Facebook campaign to bring back the marathon to Scotland's largest city.
"The doctors said that I would probably always be walking with a walking stick at the very least. But I thought no, I'm not having that," he said.
"I started to look up where I could do a marathon and I couldn't believe that there wasn't one in Glasgow. I decided to do the Edinburgh one instead.
"When I initially set up the Facebook page I didn't think that it would achieve much.
"I am shocked at the amount of support that it has had."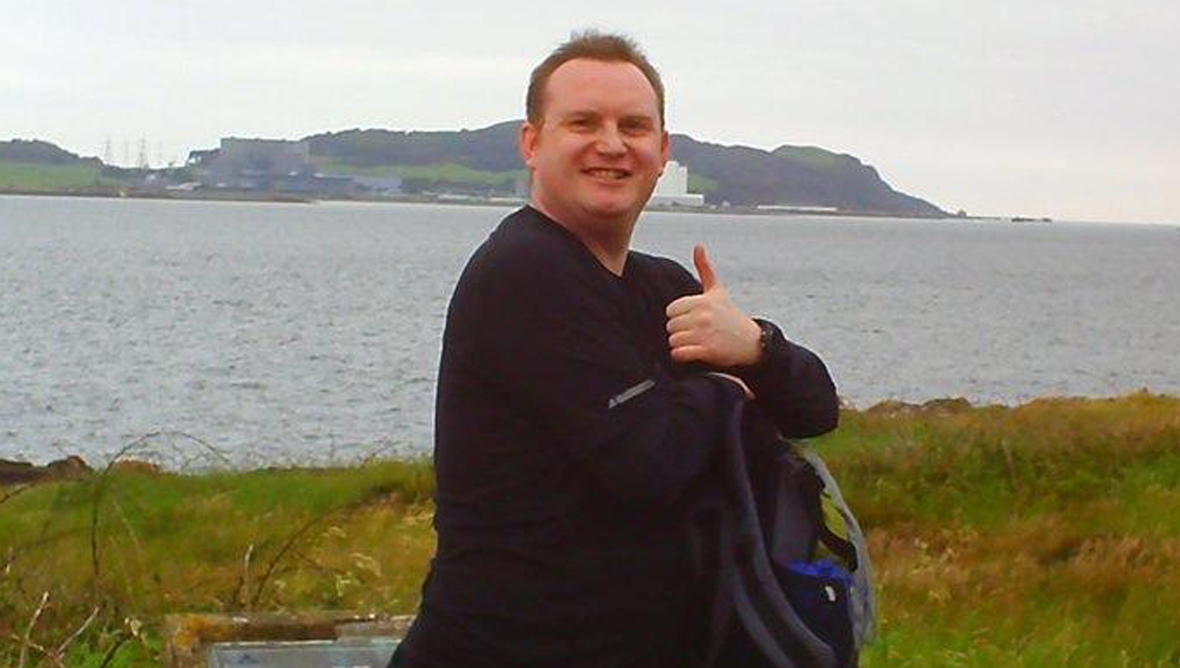 Jamie Yardley
Jamie had a condition called Acute Disseminated Encephalomyelitis (ADEM) which normally follows a viral infection.
He was admitted to hospital at the end of January 2009 and was not discharged until the end of March.
It was then another year before he was able to go back to work as an administrator.
After working hard to complete the Edinburgh marathon in 2012 his campaigning for the Glasgow race began.
The Facebook page now has over 1000 likes and the campaign to bring the marathon back is mounting.
Jamie added: "I think that we need a marathon in Glasgow and I think it would be better than Edinburgh. In Edinburgh the route doesn't go through the city but I think that could happen in Glasgow."
There are currently marathon races held every year in Dundee, Perth, Loch Ness and Edinburgh. There is also a 33-mile race in Aberdeen.
But the Glasgow Marathon was abandoned in 1988 due to a decline in numbers.
The annual event was launched in 1979 and saw runners race through Argyle Street, Byres Road and past some of the city's most famous landmarks.
With the growing popularity of the Great Scottish Run there is a feeling among runners that Glasgow is in need of a marathon.
Now Jamie's campaign will see runners take part in their own marathon in the city over the last weekend in March.
Glasgow residents will be pulling on their running shoes on either Saturday 30 or Sunday 31 and running all or part of the race that was run in 1983.
It is hoped that runners will all wear red marathon t-shirts and help draw attention to the campaign.
The idea for the run came from 32-year-old running coach Lorn Pearson from the south side of Glasgow.
She said: "I put forward the idea on the Facebook page that we would have a Glasgow Marathon weekend.
"We would have people running along the route and so that we don't have congestion and don't affect residents or traffic I had the suggestion that people decide when they run and where they start from.
"I am starting at my flat and finishing at my flat. People can start at Glasgow Green, anywhere on the route.
"What I was visioning was people running around Glasgow with the Glasgow marathon t-shirt on that weekend and people will see all of these people running.
"Some people can't do Saturday, some people can't do Sunday and it is just to make the city of Glasgow aware that we want to get this back.
"People were saying that they would like to do it but they can't do a marathon so they would just like to do 10k so I have just been saying do what you want, the direction you want, start where you want. Hopefully we will raise awareness that way."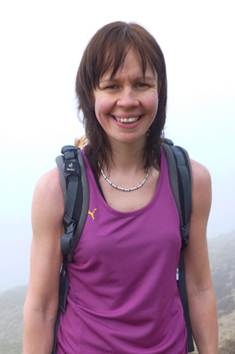 Lorn Pearson
She added: "Glasgow is the best city as far as I'm concerned and the people who live here think that as well but there isn't a Glasgow marathon.
"There is so much interest in the Great Scottish Run, maybe not 23,000 people would do the marathon but I know that ultra running is getting more popular and I know there would be so many people that would not only do the Glasgow marathon because they are marathon runners but also to push themselves from that half to the marathon.
"I'm sure people would do it and people would come from abroad too. I just think it is really sad that Glasgow doesn't have one as it is the biggest city in Scotland."
Jamie said that he will be taking part over the weekend and he is also hoping to get a few crates of water to hand out to anyone he sees taking part.
The aim is to highlight the interest in bringing back the marathon to the city and hope that the council and Glasgow Life will sit up and listen.
A spokesman for Glasgow Life said: "We have previously looked at staging a marathon as part of our major running events programme but this has proved challenging due to traffic management issues and cost.
"We regularly review our running events as shown by the hugely successful Bank of Scotland Great Scottish Run weekend, which incorporated several new races including the family mile, toddler dash and elite invitational mile. We will continue to review the programme in the future."
Are you interested in the campaign to bring back the Glasgow Marathon? Visit the Facebook page