Sex attacker hunted after three women attacked in Glasgow's west end
Police are appealing for information after three attacks in ten days in common closes.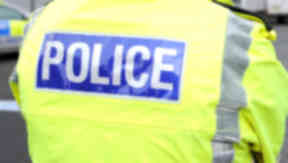 A sex attacker has followed three young women into common closes and indecently assaulted them in Glasgow's west end.
The man targeted his first victim, a 23-year-old woman, at around 4.20pm on January 24. He followed her on Great Western Road before attacking her and running off.
On Hogmanay he followed a 19-year-old woman as she walked into a close of a block of flats in Arlington Street, where he indecently assaulted her at around 6.25pm.
Strathclyde Police said in the third reported incident, at around 5pm on Sunday, a 20-year-old woman was targeted by the man in a close in Kersland Street.
The force is linking all the attacks, which occurred within a 1.5 mile radius in the city's west end.
Chief Inspector Alan Gibson, of the West End Police Office, said on Tuesday: "Each of these incidents were particularly frightening for the young women concerned. We are continuing enquiries in the local area including viewing all available CCTV in an effort to identify the man responsible, and we have been deploying extra officers around the area to provide public reassurance.
"I would like to appeal to anyone who may have witnessed a man fitting the description of the suspect acting suspiciously around the areas and times of the incidents to get in touch with police. It is imperative that we trace this man."
The attacker is described as being between 20 to 30 years old, around 6ft to 6ft 2in, of slim build and with black hair. On each occasion he has been wearing a black top, possibly with a hood, as well as black or dark trousers.
He is also described as wearing a black beanie hat in two of the occasions and a black skip cap in one of them
Anyone with information is asked to contact police on 0141 535 3350.