Pop-up urban portraits decorate streets of artist's new Home
Australian artist Peter Drew's new project, Home, is an illegal urban art project bringing pop-up portraits to Glasgow's streets.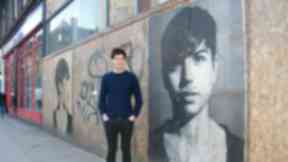 Boarded up buildings, grey car parks and neglected walls are one person's eyesore and another's blank canvas.
Despite Glasgow City Council's attempts to deter graffiti by embracing street art in funded murals, there are still artists who prefer to reclaim public spaces as their own, regardless of whether they have permission.
Peter Drew, 29, a student at Glasgow School of Art, is one of these artists.
Images from Peter's latest project, Home, have been cropping up unannounced, converting woodchip boards between buildings and unattended corners of the city into little pockets of urban art.
The portraits are images of friends, family and significant people in the artist's life back in his hometown of Adelaide, Australia.
"The projects I like the most are the ones that aren't commissioned, when artists go out into the street and do things," said Peter.
"That being said, there's good stuff and bad stuff in that and there are great commissioned projects.
"That's what's most interesting in street art and graffiti - it's really powerful because it allows all people to see that public space belongs to all of us and we all have ownership of it.
"We can all share in those works and it belongs to everyone – it's community property."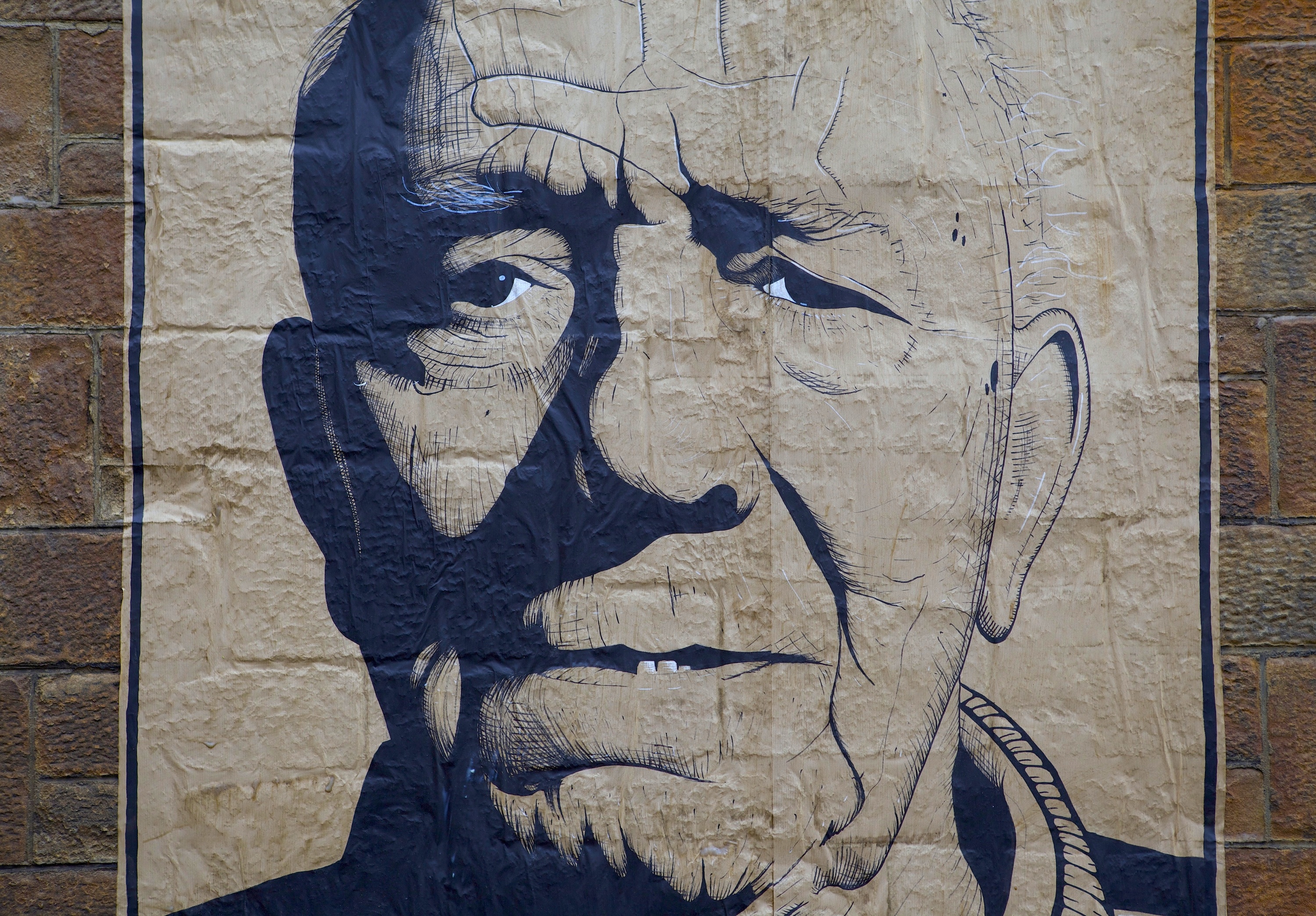 One of the portraits included in Home.
Peter's last large-scale street project was entitled Adelaide's Forgotten Outlaws and used archival photos of criminals from the 1920s around the streets of Adelaide.
For his new project he hopes to become better acquainted with his new urban environment and allow the artists, landscape and passers-by of Glasgow to respond to his work.
"The idea with this one is to get to know the city. When you're doing things out in the street people are interested, " said Peter.
"You meet people, and some people I met have become part of the project. Eventually there will be portraits of people from Glasgow that I will be sticking up.
"Street artists look at a city and the way people use it and what groups use different spots.
"Walls like this one on Sauchiehall Street are perfect because it's just boarded up with boards and no-one is going to use it much and lots of people use this street."
Although many passers-by have responded positively to Peter's work, not everyone welcomes the appearances of these urban portraits. When the artist was on the verge of completing one portrait in a car park recently, he received a tap on the shoulder from the owner of the space and was told to take it down.
Slightly put out but undeterred, Peter started from scratch and put up the portrait round the corner.
The longevity of his individual artworks is hard to gauge and is dependent on where he puts them up and how quickly someone reacts to painting over it or taking it down. Having work destroyed is an occupational hazard for street artists working outside commissioned, legal projects.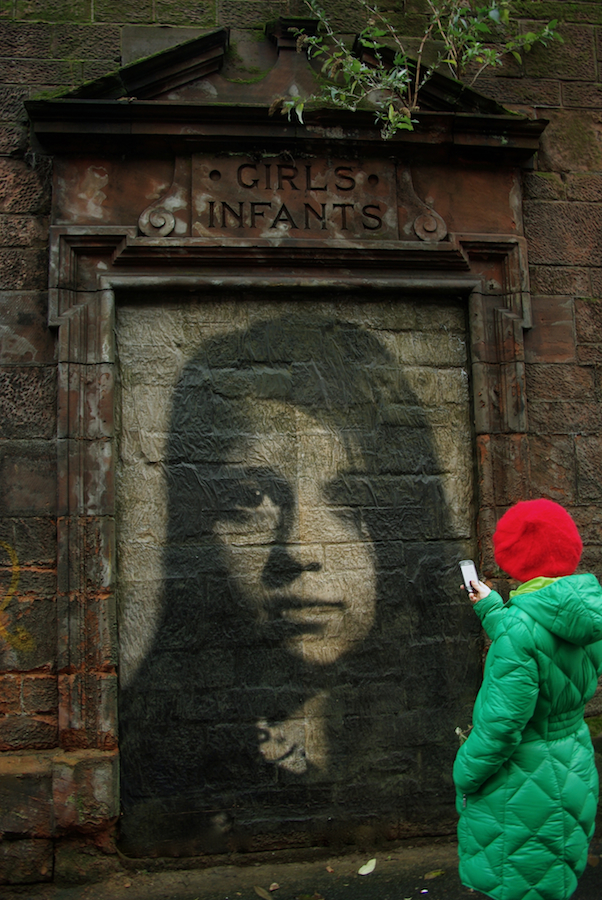 "They either disappear in the first couple of days or hang around for awhile," said Peter.
"It's never a good feeling straight away, but in a way it's good that it's gone as well - you can always put something back in that spot and other artists respond to it, put things next ot it and there's a dialogue going on."
And what does the street artist think that Glasgow can learn from Adelaide in the urban art stakes?
"Adelaide and Glasgow are similar cities in a lot of ways," said Peter.
"Although Adelaide is further along in civic authorities recognising that there are opportunities for artists and that there's not much they have to do, except relinquish control a bit.
"They are less stringent of what they clean off of the streets. It's ultimately up to the community of artists to make it work - there's so many ways you can make urban art work in a city.
"I have a lot of respect for the really experienced graffiti artists that have been painting here for a long time, you can see how skilled they are.
"They're now moving into more commissioned projects but I'd love to see the council open up to the idea of non-commissioned projects. Not artists having free license but having free walls where people can come and do things.
"That's probably been the biggest improvement back home is the opening up of free walls. You get new work every day. Artists love to paint, they paint over each other and there's this flowing exchange.
"Every city has walls like that and it creates an attraction. It takes something that's dead and brings life to it, and it doesn't cost anything."
Have you seen any of Peter's work around the city? What is your favourite piece of urban art in Glasgow? Tweet to @STVGlasgow

To view more about Peter's work, visit his website