Glasgow University students reject independence in mock referendum
Nearly 2600 students took part in the poll, with the No side taking 63% of the votes cast.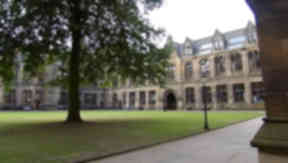 Students at Glasgow University have rejected Scottish independence by a margin of almost two to one in a mock referendum based on the question in next year's poll.
Around 11% of students took part in the vote, organised by the university's Dialectic Society, with the No side picking up 63% of the 2589 votes cast.
The result was announced following a debate at the student union with Yes Scotland chief executive Blair Jenkins and Labour MSP Jackie Baillie.
Polling took place throughout the day at three university sites.
Mr Jenkins said: "The students who worked hard for a Yes vote fought a very positive, optimistic and efficient campaign.
"While I am disappointed for them, we have to remember that some 2,500 out of 20,000 students actually cast votes and this undoubtedly reflects the fact that a large section of the student and general population has yet to make up their minds.
"We have made considerable progress in recent polls and we will continue to work tirelessly to convince people, including our students and younger citizens who have the biggest stake in securing a better future, that we have nothing to fear and everything to gain from being a normal, independent country."
Carys Hughes, a representative of the Glasgow University Better Together campaign, said: "Our campaign was led by the students and wasn't consumed by party politics.
"We talked about the issues. The other side seemed to think that having (Deputy First Minister) Nicola Sturgeon on the campus for a whole day would win them the day.
"I think the opposite happened. It was because they did this, because they took the campaign away from the students, that they lost."