Mother released after conviction for murdering baby son quashed
Kimberley Hainey had her convictions for murder and perverting the course of justice overturned.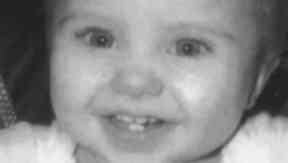 A mother had been released from prison after her conviction for murdering her baby son was quashed.
Kimberley Hainey, 38, will walk free from prison after her conviction for killing two-year-old Declan was overturned.
At the Court of Criminal Appeal on Thursday, judges gave their reasons for granting the appeal.
Lords Clarke, Mackay of Drumadoon and Drummond Young said two witnesses gave evidence they were not qualified to give.
Professor Sue Black and Dr Cunningham had told the court about Harris lines, tell-tale marks on bones which indicate malnutrition.
But appeal judges said they should not have been asked about these aspects of the case.
The judgement reads: "Since both of these witnesses accepted in evidence that they did not have the necessary competence and qualifications to speak to this topic."
The judges went on to say the judge in the case, Lord Woolman, put emphasis on Professor Black and Dr Cunningham's evidence while charging the jury. They say this was wrong.
The judgement states: "It seems quite clear to us that the trial judge erred in a material respect in not instructing the jury to put out of their minds completely the evidence given by Professor Black and Dr Cunningham…on the topic of cortical erosion.
"There was not only a failure on the part of the trial judge to tell the jury to put this evidence out of their minds but he chose, as has been seen, to refer expressly to it and to leave it with the jury for their consideration.
"The judge's charge was wholly inadequate in saying that…the jury had to scrutinise that evidence 'with care'. The misdirection and failures in direction by the trial judge were highly material and had resulted in a miscarriage of justice."
Hainey also had her conviction for perverting the course of justice overturned after judges allowed a late appeal against the charge which was unopposed by the Crown.
The Crown Office said they would not be taking the case any further, meaning Hainey will not face a retrial.
Last year she was found guilty of murdering her son Declan, whose mummified body was found in the cot at his home in Renfrewshire in March 2010.
Declan had been due to turn two when his body was discovered in the flat in Bruce Road, Paisley, although he had not been seen alive for eight months.
Heroin addict Hainey was convicted of murder and hiding Declan's body to prevent police from investigating the death. She was also found guilty of neglecting her son and failing to report his death.
The trial heard how she abandoned the toddler, without food or water, while she went out drinking and taking drugs. After Declan's death, Hainey sold his clothes and toys to buy heroin.
The jury at her six-week trial a year ago were shown photos of rubbish, dirty clothes and nappies littering the squalid flat.
In January last year, judge Lord Woolman jailed Hainey for life and ordered she should serve at least 15 years before she can ask the parole board to free her.