Eco-friendly Glasgow community groups scoop three green awards
Eco Drama, Urban Roots and The Glasgow Bike Station all picked up gongs in the first ever Greener Together Community Awards.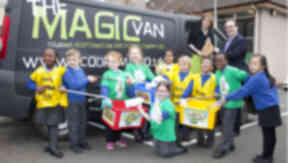 Three Glasgow community organisations have received environmental awards proving that the city really is the Dear Green Place.
Eco Drama, Urban Roots and The Glasgow Bike Station all picked up gongs in the first ever Greener Together Community Awards.
The Scottish Government awards have been created to mark the Year of Natural Scotland 2013.
And community projects in Glasgow have come out on top winning three out of the five awards.
Eco Drama was set up by Emily Reid in 2008 and is a project that delivers educational shows and workshops to schools, festivals and community venues.
The team tour Glasgow and the rest of Scotland in The Magic Van, a vehicle run on reclaimed vegetable oil taken from Indian and Chinese takeaway restaurants.
Emily said: "The motivation for Eco Drama came from the fact that there didn't seem to be a theatre company dealing with environmental issues. It just seemed like it was an area that needed to be explored.
"It was also motivated by the current climate and the realisation that we need to do something to look after our world. Drama is a unique way to engage young people."
She added: "We're over the moon to have been granted a Greener Together Award.
"We're passionate about enhancing the environmental education of young people through participation in drama and theatre and it's great to have this recognition for the work that we are doing across the country in our eco-friendly Magic Van."
The Glasgow Bike Station is the city's largest bike recycling organisation, taking in 10,000 old and discarded bikes every year.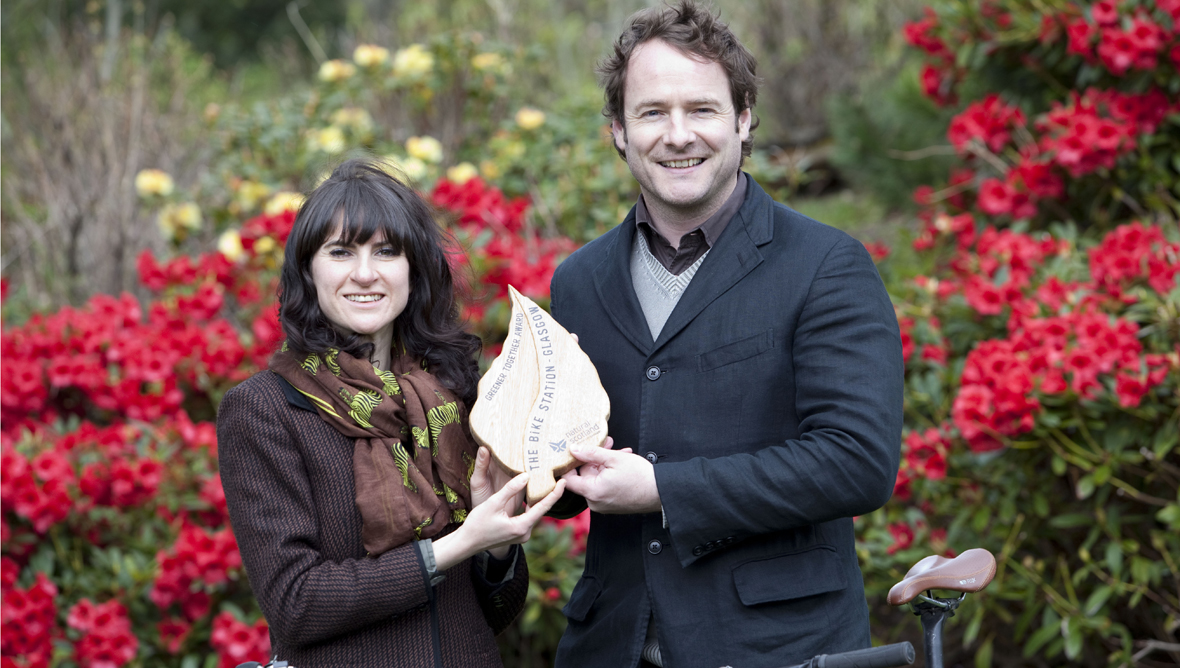 Victoria and Gerry from The Bike Station
The organisation runs a variety of projects including Better Way to Work which aims to stop people using their car to get to work.
Victoria Leiper, campaign manager for the Better Way to Work campaign, said: "We were thrilled to get the award.
"We have been going around workplaces to encourage them to leave their cars at home. We are trying to reduce carbon emissions through showing other sustainable ways to travel.
"It is mainly cycling but we know that's not for everyone, so we talk about car sharing and walking. If people can't leave their car at home then we talk about fuel efficient driving."
The Glasgow Bike Station is working with around 70 different businesses in both the public and private sector which adds up to around 6000 people.
Victoria added: "We have been overwhelmed by the reaction to the project. We have funding for three years and this is just the first year so we are hoping the enthusiasm continues.
"There seems to be a surge of cycling in Glasgow. There have been a lot of infrastructure changes which means people seem safer."
Urban Roots is a community led organisation, committed to working with local people on projects across the southside of Glasgow that improve the environment and health of the area.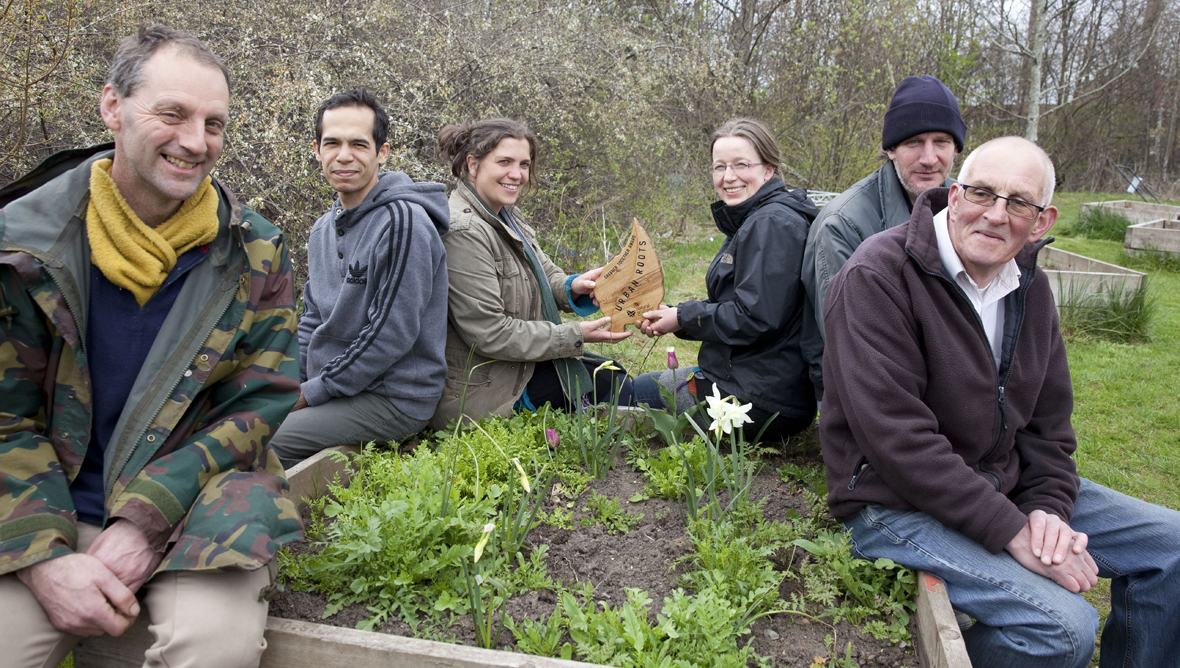 Volunteers and staff at Urban Roots
Abi Mordin, project manager at Urban Roots, said: "Urban Roots is really pleased to be awarded one of the first Greener Together awards.
"It's a real boost for our volunteers and the team as whole to have recognition for the work that we do.
"The award will also help to raise our profile both locally and nationally. We'll be displaying the lovely plaque somewhere very proudly."
The other winners were the community of Lamancha, Macbiehill and Halmyre and Freegle Scotland, an online initiative to enable the reuse and recycling of tangible goods for members in communities across the country.
The panel of judges, included representatives from the Scottish Government, Zero Waste Scotland and Vegware, decided on the winning five projects, selecting them according to set criteria and how well they bring greener living 'to life'.
All winners were presented with a Greener Together Community Award plaque, created by award winning Scottish artist, Kate Ive.
Paul Wheelhouse, minister for Environment and Climate Change, said: "There's no better time than the Year of Natural Scotland, to recognise and reward the achievements of our hard working communities who are playing their part in making Scotland a greener, cleaner place to live.
"I'm thrilled to announce the winners of our first Greener Together Community Awards.
"We received an incredibly high calibre of entries and the five winning projects show how communities are working together to bring greener living to life within their communities and better their local environment."