Memory project to turn Red Road flats into giant 'ghetto blaster'
Future Memory in Red Road project to showcase the positive aspirations that the buildings once represented.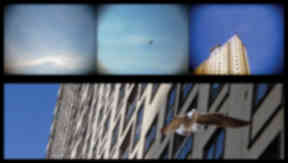 Glasgow's iconic Red Road flats are known for many things.
Swaying precariously in the wind, housing thousands of people for over four decades, being the first experience of an indoor toilet for some and the first glimpse of life in Glasgow for others.
Residents recall kids playing 'giant headers' over the balconies and getting stuck in the lifts, but would they ever imagine that their beloved tower blocks could sing?
The Future Memory in Red Road project is aiming to make 10/20/30 Petershill Court - the last 'slab' block of flats standing - do just that.
The flats, once the tallest structures in Europe when they were constructed in the 1960s, were earmarked for demolition with the first coming down in June last year, the second in May 2013.
Now, before anymore fall, the Future Memory team are going to project sounds of the flats – from recalled memories and playground chants to Johnny Cash's Ring of Fire - in a bid to create a day of recollection.
Future Memory coordinator Iseult Timmermans explained: "The event creates a space to bring people together from different times across the flats history - to share stories and memories.
"We hope to create a positive future memory, so when the flats are all gone, there is something quite monumental to remember - the day the Red Road flats sang."
Iseult has been working in and around Red Road since 2000, running everything from creative photography classes to video animation.
She said: "We'd been actively working the area for three or four years when the demolition schedule was announced.
"GHA and Glasgow Life headed up a steering group - the Red Road Flats Cultural Project - and called in all the agencies working locally to come on board and look at ways of archiving the history and preserving those memories for the future.
"I started a project called the Red Road portrait archive. That involves a photographic portrait and a recorded interview of people reminiscing about their time there that spans the four key decades.
"Obviously, some very happy stories from the early days – it was a huge step forward in most people's case with regards to standard of living, lots of hope, lots of optimism and then, clearly, that didn't last the full history.
"There were some very difficult times in the 80s and 90s for most of the Red Road population that I've spoken to – it became much more transient; people were coming from much more vulnerable backgrounds with people coming out of prison, using them as hostels."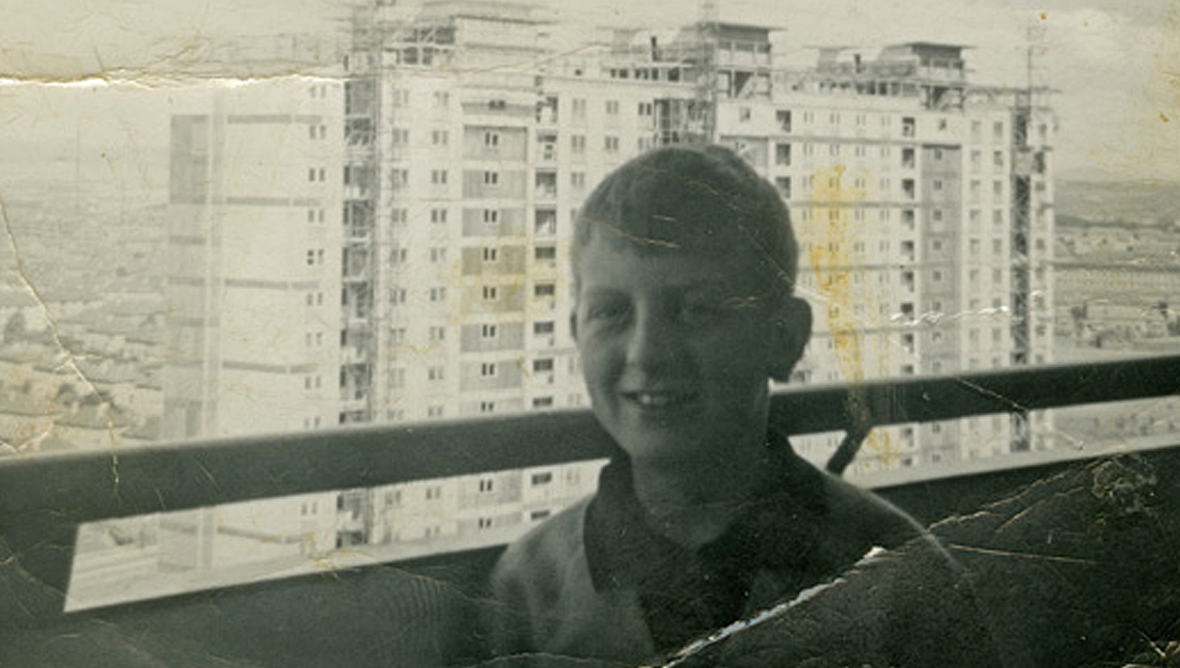 Iseult felt that all experiences of Red Road should be shared in a meaningful way and, following a chance meeting with a team from the University of Exeter, she soon knew the best way to do it.
She said: "I met a creative team called the Future Memory in Place team from the University of Exeter. They had previously done a project called One Thousand Faces Blue which involved working with 1000 school pupils across Swansea collecting colours blue from the landscape and the sky, painting little panels.
"Then they worked with a composer, Marion Woods, to transpose the colour into sound. She wrote a musical score of the sound and it was sung in a performance.
"All the squares of blue were tiled out on the floor and as I was standing there in the dark at the CCA watching the post-documentation piece. I said, 'wow, this reminds me of the windows in the Red Road. Wouldn't it be amazing if we could apply the same creative process of interpretation to some of the life stories and allocate a colour to peoples life experiences?'
"Whether that might be bright yellow for really happy life experiences, right through to deep purple or black even for the very tragic stories of peoples lives in the Red Road."
So Iseult got to work, transposing the memories of the residents into colour, then sound.
"The experiences will be sung - mixed up with a soundscape that Marion is currently working on with people from local choirs and school pupils from St Martha's with pre-recorded interviews from ex-residents and little bits of singing from traditional Scottish songs, as well tunes people remember from the playground," she said.
"We're locating ten speakers across the blast floors in the currently stripped slab block of 10/20/30 Petershill Court and that soundscape will be projected out of the building on Saturday alongside a little interactive singing with the live choir onsite."
The final farewell event, on Saturday (May 18), could even make it into the Guinness Book of World Records.
Iseult joked: "I've never heard anything quite like this before – we did consider getting in touch with the Guinness Book of World Records to see if we'd be the world's biggest musical instrument, however as there is going to be an amplification system in it, it probably wouldn't count. But then I said, 'doesn't that make it the world's biggest ghetto blaster?'
"There have been quite a few celebrations of the history of the Red Road, but there has never been a big event actually onsite.
"We thought it would be good, before any more demolition goes ahead and while there is still a recognisable landmark left, to have an opportunity to showcase what's been going on onsite and I guess the positive aspirations that the building represented.
"I think there are very few people who wouldn't say that they have to come down now, but allowing the space for community remembrance of the thousands of lives that passed through, the good times and the bad and all spectrums of emotion."
The celebration is sure to be a poignant one for anyone who has ever ventured into the lifts of the Red Road flats, but why should other Glaswegians come along to the public event?
Iseult said: "I think the animation of the building itself is going to be a unique event. If you're interested in awesome spectacles, come along.
"Most people have left somewhere behind, migration of communities is something that affects us all – I think it will have a poignancy for everybody.
"I think making a 30-storey tower block sing is going to be pretty amazing for everyone."
The event will run from 1pm until 3pm at the Red Road. Limited car parking is available along Petershill Drive, Red Road and Broomfield Road and the site can be accessed on the eight, 12 and 56 buses and via Barnhill train station.
For more information, visit the Streetlevel website or the Future Memory Facebook page.