Teenager died from paracetamol overdose in hospital after being seen by 12 doctors
Danielle Welsh, 19, was given almost double the recommended dose of the painkiller by medics at Glasgow's Southern General Hospital.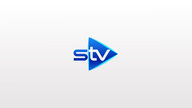 A teenager died after she was given an overdose of paracetamol despite being seen by 11 nurses and 12 different doctors at a hospital.
Danielle Welsh, who was 19 and from Glasgow, was given almost double the recommended dose of the painkiller between June 17 and 20 in 2008.
The teenager, who had a rare syndrome which meant she weighed just five and a half stones and was only four feet tall, was given an amount intravenously designed for an adult weighing about eight stones.
Danielle had been admitted to Glasgow's Southern General Hospital with a suspected infection. She died at the Royal Infirmary in Edinburgh on June 24, 2008, after suffering liver failure and two cardiac arrests.
Danielle's father said he was disappointed with the findings of the inquiry as he had called for medical staff to face prosecution for negligence.
A fatal accident inquiry (FAI) revealed that the teenager was prescribed 1g of the drugs, four times a day by Dr Shamita Das, a junior doctor. She should only have received 525mg per dosage.
The following day her case was reviewed by pharmacist Lesley Murray but she failed to notice the intravenous and oral dosages of paracetamol were different. Despite Danielle feeling nauseous she continued to receive the overdose.
Cardiac arrests
When her condition deteriorated she was transferred a few days later to Edinburgh, where tests showed she had an abnormal liver and raised paracetamol levels. By then she was critically ill and suffered two cardiac arrests before her death.
Sheriff Cubie said in his FAI report: "Danielle was seen by 11 nurses and 12 different doctors and received 20 doses of paracetamol. The doctors were at all levels and not one of them noted the overdose. No one had appreciated that the intravenous dosage had different parameters from the oral dosage.
"What was clear from the inquiry was that there was a gap in the knowledge of all those who prescribed, administered, reviewed and considered the intravenous paracetamol prescription."
He added: "Dr Das, a foundation year one doctor, was asked to prescribe pain relief and anti-emetic drugs. She had had no previous dealings with Danielle and she did not know her weight. She proceeded to prescribe on the basis that Danielle was an adult.
"In the event, the dosage prescribed, 1g four times daily, was in excess of the appropriate dosage for someone of Danielle's weight. She should have received 525mg per dosage."
Sheriff Cubie also said pharmacist Ms Murray should have checked the British National Formulary in respect of intravenous paracetamol when reviewing information about Danielle's treatment in ward 67.
'Misplaced familiarity'
He found there was, at the time of her death, a "prevailing culture of assumed familiarity with the administration of intravenous paracetamol, a familiarity derived from the common use of oral paracetamol. That assumed familiarity was misplaced".
The sheriff made no recommendations, although observations were made about the system which records patient information and the drugs administered to them.
Danielle's father John Welsh said that his family was devastated that the inquiry had not gone further and called for the medical staff to be prosecuted for their negligence.
He said: "All this talk that her death could have been avoided is ridiculous - they actually killed her.
"They gave her an overdose and were plain and simply negligent. I would like to see these people held accountable for what they did, I want a prosecution.
"I'm a driver and if I caused an accident and then said it was because I didn't know the road, I would still be prosecuted so why shouldn't they?
"These people caused the death of my daughter. Her death didn't have anything to do with illness, it was caused when they gave her double the amount of the drug she should have been given and continued to do it again and again."