Woman who fatally stabbed mother-of-four jailed
Charlene Wilson sentenced to 10 years for knife attack in Blantyre street.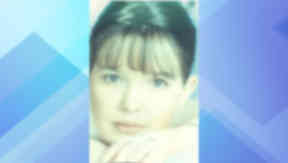 A woman who stabbed a mother-of-four to death has been jailed for 10 years.
Charlene Wilson, 25, attacked Gail Russell, 26, with a knife close to the latter's home in Small Crescent in Blantyre, Lanarkshire, last year.
At the High Court in Edinburgh, Judge Lord Brailsford said there was an "air of predictability" surrounding the "tragic outcome" of the incident, which occurred on June 12 when Wilson ran at Ms Russell, grabbed her, and stabbed her with a knife.
The attack followed a confrontation at Ms Russell's home, where Wilson was accompanied by co-accused Thomas Gibson and Aaron Black.
Wilson was sentenced after being found guilty of culpable homicide at the High Court in Glasgow last month.
A jury cleared her of murder.
Ally Murray, defending, said Wilson had shown regret while giving evidence during her trial, and "remorse at the consequences that followed her violent actions".
He added: "It is evident her upbringing is not one that can be envied.
"A multitude of things, I would suggest, impacted upon her in a negative way."
He continued: "Ms Wilson appreciates the devastating effect her behaviour on June 12 will have on Gail Russell's family, and in particular her children, over the many years to come."
Lord Brailsford said he accepted what had been said by Mr Murray on Wilson's behalf, acknowledging she had not had the "benefit of a stable background".
He added: "You seem to have been deprived of any love or care.
"I take into account the fact you expressed remorse in these matters, and have no reason to doubt the sincerity of that remorse."
But Lord Brailsford said he could not ignore the fact that her actions had resulted in the death of a young woman.
Co-accused Gibson, 29, from Blantyre, and Black, 22, from Motherwell, admitted a breach of the peace by brandishing a knife or a sword.
Gibson was sentenced to nine months imprisonment, while Black was jailed for 11 months.