Did you know that the first ever comic book was created in Glasgow?
It is believed that the Glasgow Looking Glass, which was first released in the city in 1826, is the world's first modern comic.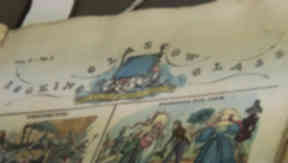 Comic books are loved across the world, whether they bring to life the stories of our favourite superheroes such as Batman and Spiderman or mischief-makers like Dennis the Menace and Minnie the Minx.
With the Dark Knight franchise raking in over $2b at the Box Office and a new big budget Superman movie just released in cinemas last week, comic books are no longer considered literature for geeks - they are big business.
But not many people know that the first ever comic book was created in Glasgow.
It is believed that the Glasgow Looking Glass, which was first released in the city in 1826, is the world's first modern comic.
The fact is widely debated but Dr Laurence Grove, director of the Stirling Maxwell Centre at Glasgow University, believes that the Glasgow publication was the first to use traits now typical of comics.
It may not feature any characters in tight suits, capes or masks but the Glasgow Looking Glass is thought to be the first to use speech bubbles and the famous "to be continued…" phrase.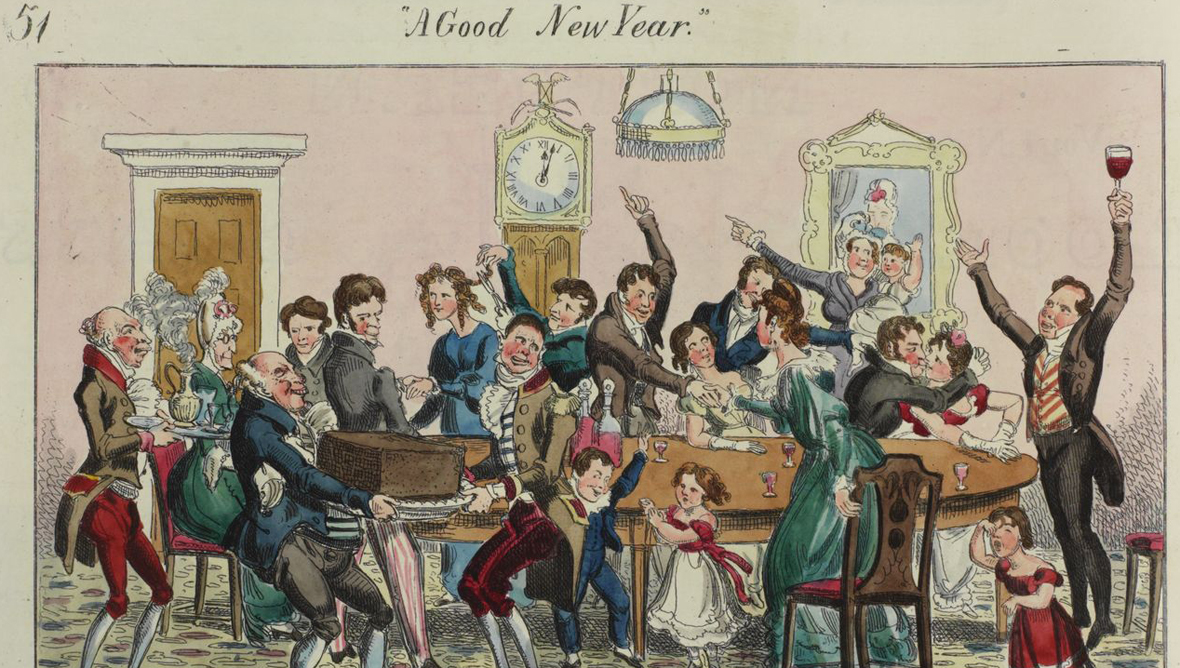 Dr Grove will be putting forward his case at a 'Scotland and the Birth of Comic' event at Glasgow University next week which will see comic book experts gather from across the globe.
And he is expecting it to be a fiery debate.
He said: "It depends on how you define comics.
"If you go on the definition that most people have heard for 19th century comics, so putting pictures with text to tell a story, often using speech bubbles, a continuous story, to be continued, satirising, caricature, it has got all of those features.
"Now we could say that people have always told stories with pictures. We could go back to cave drawings, we could go to medieval manuscripts.
"But the 19th century was the time of mass production of comics.
"If we look at that period this is the one that comes before all of the other ones that have been quoted as being the first comic.
"The history books tended to overlook the Glasgow Looking Glass because just sometimes the historians haven't known that it existed.
"It's largely unknown, it's not completely unknown, people have worked on it.
"But in most other books on comics they talk about Punch, the comics in France, but they miss out the Glasgow Looking Glass which is seven years before anything similar."
The Glasgow Looking Glass features political aspects as well as local events, such as the building of the Glasgow Necropolis, and strips poking fun at the west coast weather.
It only lasted for a couple of years but it proved to be a popular read among locals.
So much so that it's name was soon changed to the Northern Looking Glass to appeal to those living outside the city.
"I think we can say that Glasgow had a market for this kind of thing," said Dr Grove.
"People were obviously buying satire. The fact that this could work and thrive in Glasgow has led to a whole tradition in Glasgow of people telling stories with pictures and poking fun with pictures.
"That then spreads into a different type of comic which can be the Grant Morrison type of comic where we have action heroes telling stories.
"The characters in the Glasgow Looking Glass aren't action heroes, these are everyday heroes but it is still telling stories with pictures that appeal to a general public.
"It's interesting that, from the earliest of times in Glasgow, there was a market for that and it worked and there continues to be a market and it continues to work."
There will be more on the Glasgow Looking Glass on the STV News at Six
It is believed that the creator of the Glasgow Looking Glass, William Heath, had to stop publication in 1826 after running up debts in the city.
Dr Grove said: "There are books to suggest that he used to enjoy the drinking clubs, he made a few enemies and he fled to London.
"It seems that the reason for it stopping wasn't because it wasn't a success, quite the contrary, but it was so much a success that it led the creator to have a bit too much of a good life."
But the market for graphic novels and comic books in the city has remained, which is one of the reasons why the International Graphic Novel and Bande Dessinée Conference will take place at Glasgow University.
There will be over 80 speakers coming from around the world and stars such as Glasgow-born comic book writer Grant Morrison.
Dr Grove said: "It really is a big festival with the basic theme of nationality and Scotland, and Scotland inventing or not inventing the comic.
"There will be people who disagree, who say that Scotland didn't invent the comics, somebody will be coming across to say, 'no, it's San Francisco'.
"The point is all of these people want to come to Glasgow to talk about comics."
It is not just the Glasgow Looking Glass that cements Scotland into the comic history books.
DC Thomson's The Dandy, which was first published in 1937 from Dundee, is the world's longest running comic, Kick-Ass creator Mark Millar hails from Coatbridge and Glasgow-born Grant Morrison has written a number of Batman comics as well as New X-Men.
All of this will be celebrated in an exhibition in the Hunterian in 2015.
"It think it's the art form of the future," said Dr Grove.
"I think people draw more and more upon visual art. People like to look at pictures, internet, television, cinema.
"Comics do that but they are immediate, you can pick up a comic. It also mixes the tradition we know; books, novels.
"It's got this text-image interaction which people really like but at the same time it's open to new technologies."
Video by Ian Hendry