Glasgow pupils could start at 10am under plans to scrap early bell
Bailie Dr Nina Baker will put forward a motion at a meeting of the full council saying that it is difficult for teenagers to function at the normal start time of 9am.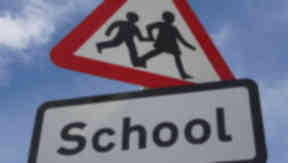 For generations of pupils the sound of the school bell pealing at 9am has been the stuff of nightmares as bleary-eyed and weary they shuffle slowly towards class.
But, under controversial new plans, that could all be a thing of the past for pupils in Glasgow if a pilot to begin their day an hour later ever gets off the ground.
Bailie Dr Nina Baker will put forward a motion at a meeting of the full council on Thursday arguing it is difficult for any pupil to function at the normal school start time of 9am and that this should be moved forward by an hour to 10am.
The motion is based on an article that appeared in the New Scientist in April which says that scientific research has proven that teenagers need the extra hour in the morning to be able to function properly.
The Green councillor is asking that a group is set up to investigate whether it would be possible to experiment the later start time in city secondary schools.
But already the proposal has received some criticism with education union EIS saying that teachers would say that the opposite is true.
Hugh Donnelly, EIS Glasgow branch secretary, said: "We are baffled, yet curious and certainly unconvinced."
According to the motion, research has found that teenagers require a different sleep pattern to either younger children or full grown adults.
When a teenager's alarm goes off at 7am is the equivalent of a 5am wake up call for an older adult.
This then results in poor learning in school.
Bailie Baker said: "The general principle has been known for quite a long time. I knew about research already but this article came up and I thought, 'could we do anything with this?'
"It's been tried in other places in Britain and had good results. Anything we can do to help Glasgow teenagers achieve better results has got to be a good thing."
The UCL Academy in London was the first in Britain to change its start time to 10am following the research.
According to the London Evening Standard the school, which is sponsored by University College London, introduced a 10am start for sixth formers and classes end at 5.30pm.
And pupil and teacher surveys "have so far been positive".
Bailie Baker is initially proposing that the later start time would only affect S4 and up.
She also suggests another possibility could be to move more "intellectually demanding" subjects to later in the day.
She added: "I think it's worth giving it a try but it doesn't mean that it's cast iron.
"The council is increasingly moving towards evidence-driven policy making. I have just been involved in another group that was looking at payday lending.
"We ran that like a baby Royal Commission."
The motion will come before all councillors on Thursday with elected members voting on whether it should be looked into further or not.
The EIS's Hugh Donnelly added: "We would be interested in any research which might suggest a late start improves learning.
"The majority of teachers would suggest that the opposite is true. It is very unlikely that such an initiative would find favour with parents and teachers.
"Any such move would involve consultation with parents and teachers over a period time.
"We are baffled, yet curious and certainly unconvinced."