Beasties, barbecues and buried treasure at fun day on the Claypits
Friends of Possilpark Greenspace is encouraging members of the public to try out canoeing, biking and fishing in Hamiltonhill.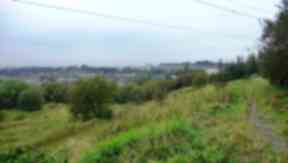 Bats, beasties and buried treasure will come together for an action-packed day in Hamiltonhill.
Members of the public will be able to try fishing, canoeing, mountain biking and tuck into a barbecue at the family fun day on the Claypits.
The Claypits is one of three sites maintained by the Friends of Possilpark Greenspace, and takes in the area that runs from Applecross Basin to Firhill Basin.
Now in its third year the event will promote all that the Claypits have to offer with experts from the Federation of Scottish Coarse Angling and Taylermade Adventures running taster sessions on the day.
The Concrete Garden will be running workshops while local groups will be providing music and history walks will reveal all about the social and industrial heritage of the area.
Countryside rangers and ecologists will be organising bug and beastie hunts and there will be the chance to take on an archaeological dig with Archaeology Scotland.
A spokesman for the Friends of Possilpark Greenspace said: "It's a great day out for all ages with plenty to keep everyone occupied.
"There are marquees and activities all day, which is rounded off with storytelling and a much welcome sit down at the end of a busy day.
"Even rain doesn't put people off – it gives them a chance to get active, get muddy and basically just have fun."
In the 50 years since the industries closed down the Claypits has developed into an area that provides habitats to wildlife.
The Claypits is also able to support leisure activities like rambling, fishing mountain biking, canoeing and nature watching.
The Friends of Possilpark group is in the process of securing Local Nature Reserve status for the area.
The entrance to the Claypits is at Ellesmere Street between the former Wester Common Primary School and Hamiltonhill Allotments. The Bats Beasties and Buried Treasure event runs from 12pm until 4pm on Saturday, June 29.
For more information go to the Friends of Possilpark Greenspace website.