Glasgow homeowners look to cash in on Commonwealth Games demand
Half the 12,000 beds in the city have already been booked up ahead of next July's event.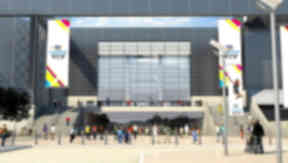 Growing numbers of Glaswegians are looking to cash in on the influx of visitors for next year's Commonwealth Games as demand for accommodation surges.
Half of the city's 12,000 rooms have already been reserved for teams, coaching staff and those involved in delivering the Games, which start on July 23.
Property owners have already been inundated with enquiries and demand has spiked since the ticket allocation process began last month.
Dominic Sweeney, who owns five £95 a night apartments on Glasgow's waterfront, said: "These apartments were actualy booked out in March this year and when the allocation was announced in August we had a tremendous further demand for tickets.
"Of course, by then they had all been booked out. I just didn't realise there was such a demand for the Commonwealth Games."
But with some residents now considering renting out their own homes during the Games, letting agents have are advising them not to jump in blindly.
Fiona Hindshaw, of Clyde Property, said: "It's not just a case of having a few extra sets of keys cut and opening the door. A lot of rental legislation isn't designed for holiday lets or short-term lets, but that doesn't mean that it's a risk-free process at all.
"We would definitely advise people to consult with a property expert before they just open their front door for a couple of months."