Council plans to put an end to Glasgow pubs opening in mornings
A new policy a Glasgow city Council could see pubs banned from selling alcohol with breakfast.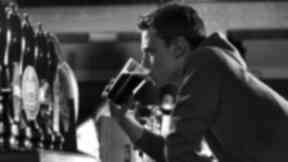 Council bosses are planning to put an end to early morning drinking in Scotland's largest city with officials set to tighten licensing laws.
Glasgow City Council has signalled through a new draft policy that they will no longer be issuing licences for pubs that open before 8am and sell alcohol with a breakfast.
Councillors are expected to finalise a new policy on alcohol next month which will bring an end to pubs opening before 11am.
In recent months police have been increasingly checking on pubs which sell food with alcohol from 8am with action taken against one city centre pub whose barman sold two pints and a shared roll and sausage to undercover officers.
A total of 56 pubs in the council area have permission to open early however only a small amount actually do.
The new licensing board draft policy says "there is no longer a justification for such early morning hours in terms of shift workers or market workers".
A council spokesman said: "We have been consulting on the draft policy for the next three years and we hope to have a final policy agreed by the end of November."
Inspector Duncan Evans, the officer responsible for licensing in the Glasgow division of Police Scotland, said: "It is our experience that the majority of patrons making use of early-opening premises are either unemployed or retired.
"These premises can also attract people with alcohol problems as off-sales do not open until 11am."