'Iconic' Mitchell Library set for £3.4m refurbishment programme
Floors closed for months as refurbishment of Glasgow's Mitchell Library due to start next week.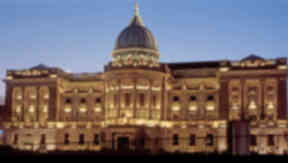 More than £3m of refurbishment to Glasgow's iconic Mitchell Library will get under way next week.
The 102-year-old building, which is one of Europe's largest public libraries, is set to benefit from a new fire alarm system and improved lighting.
A new family history centre will be created as well as upgrades to study space and public lifts. Floors within the library will also be relocated.
As a result of the work, sections of the library will be closed for several months. Levels four and five will close for refurbishment from Thursday, November 14, and will reopen in March 2014. The second phase of the works will then begin, with levels two and three inaccessible until June 2014.
Glasgow Life, which operates the Mitchell Library and 32 other libraries throughout the city, scheduled the work to place in two phases to minimise disruption and to ensure that the library could remain open to the public.
Councillor Archie Graham, chair of Glasgow Life, said: "The fire alarm upgrade is essential for public safety and to ensure we safeguard the Mitchell Library's outstanding collections and the rich heritage of the city that is housed within the building.
"The huge investment will also deliver new and improved services, and I'm confident the public will be pleased with the outcome when the refurbishment is complete next year."
Throughout the programme of works there will be limited access to some of the library's collections and only one of the public lifts will be in operation. Whilst levels 4 and 5 are closed services previously accessed on these floors can be requested from the staff desk on levels two and three. Customers who know the materials they require can request access to them in advance by calling 0141 287 2999.