11-year sentence for former soldier who killed man in fight
Stephen O'Neill left one man dead and another scarred for his life following a fight in Dunoon.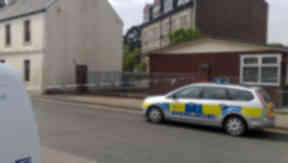 A former soldier has been jailed for 11 years after a fight over drugs left one man dead and another struggling for his life.
A trial at the High Court in Edinburgh heard that Stephen O'Neill, 36, had been hoping for a family day on the beach on June 3 last year when he received a call to tell him two men were at his home in the seaside town of Dunoon.
Violence flared after he returned to the house in the town's Church Square.
Christopher Ferns, 30, died from a stab wound and George Adams, 29, was also struck with a knife, leaving him scarred for life.
O'Neill denied charges of murder and attempted murder claiming he had acted in self defence during the fight.
A jury found him guilty of reduced charges of culpable homicide and assault to danger of life.
O'Neill's lawyer Jock Thomson QC said: "O'Neill was not a man who was out looking for trouble."
The lawyer said O'Neill had joined the Army as a teenager and had served for eight years.
He added: "Coming to Dunoon was, sadly, his undoing because he got into the company of those who used heroin."
Sentencing O'Neill the judge Lord McEwan said the verdicts were reached on the basis of provocation, which the jury must have accepted.