Tenth victim of Clutha pub helicopter crash dies in hospital
Joe Cusker, 59, from Cambuslang, died at Glasgow Royal Infirmary on Thursday, Police Scotland confirmed.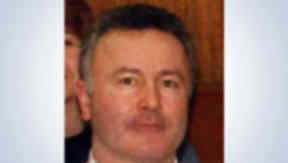 A man has died in hospital after being injured in The Clutha helicopter crash in Glasgow two weeks ago.
Joe Cusker, 59, from Cambuslang, died on Thursday at Glasgow Royal Infirmary, Police Scotland said.
His death takes the number of victims of the incident on November 29, when the police helicopter crashed into the roof of the packed bar in Stockwell Street, to ten.
Police also confirmed restrictions had been lifted on the replacement helicopter after it was grounded by operator Bond Air Services earlier in the day. The company took all its Eurocopter EC135 models out of service after a fault was discovered in an air ambulance on Wednesday.
Five people who were injured in the crash remain in hospital, two in Glasgow Royal Infirmary and three in the Spinal Injuries Unit at the Southern General Hospital.
Mr Cusker worked for 10 years as a volunteer for the Rutherglen and Cambuslang Housing Association, which helps to find homes for people on low incomes.
Dave Anderson, 58, one of the association's directors, said: "He will be very badly missed by everyone on the team. When it came to work, he was professional and quite serious. He was a very valuable member of the team.
"But he was good fun too, and very personable. He loved his music, especially folk, and he liked going to see live bands which was why he was in the Clutha that night."
Fellow director Geraldine Baird said: "Joe was a very, very good man - a good person to know."We are all devastated. I can't think how the family are feeling."
Deputy Chief Constable Rose Fitzpatrick said: "It is with great sadness that I can confirm the number of people who died when the helicopter came down on the Clutha Vaults pub has increased to ten.
"Our thoughts are with families at this difficult time and we will continue to provide support to them as we have done for all of the bereaved."
First Minister Alex Salmond said: "I am sure that everyone in Scotland will join with me in expressing our deepest condolences to the family and friends of Joe Cusker, the tenth person who has died as a result of the Clutha Vaults helicopter crash.
"Our thoughts and prayers are with everyone who has lost a loved one following this terrible tragedy and with those who remain in hospital."
The other nine victims were helicopter pilot Captain Dave Traill, 51, PCs Tony Collins, 43, and Kirsty Nelis, 36, who were on board, and pub customers Colin Gibson, 33, Sammy McGhee, 56, Robert Jenkins, 61, Mark O'Prey, 44, John McGarrigle, 57 and Gary Arthur, 48.
Family and friends paid their last respects to two of the victims on Thursday. Mr Gibson's funeral was held at Neilston Parish Church in East Renfrewshire, while Mr Jenkins was remembered at a humanist service at Linn Crematorium.
Bond Air Services announced it was grounding all 22 of its Eurocopter EC135 helicopters and inspecting them as a "precautionary measure" on Thursday morning.
The company said a defect had been found in the fuel indication system in an air ambulance operating in the north-west of England.
A spokesman said the aircraft were gradually being returned to service and the investigations were expected to be completed by the end of the day. The Police Scotland helicopter was returned to service just after 3.15pm.
The EC135 is also the model used by the Scottish Ambulance Service, one of whose helicopters remained grounded on Thursday evening. Coastguard and military helicopters, the Scottish Charity Air Ambulance and fixed-wing aircraft will be used to transport emergency patients until the restrictions are lifted.
On Monday, the Air Accidents Investigation Branch (AAIB) released a "special bulletin" report into the Clutha crash.
It found there was "no evidence of major mechanical disruption of either engine" on the Eurocopter, while 95 litres of fuel was drained from the craft after it was removed from the site.