Thieves make off with vehicle after 'phishing' keys through letterbox
The vehicle was stolen from the driveway after the thieves removed the keys from within the car owner's home.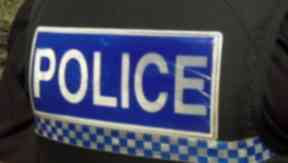 Car thieves made off with a BMW car from an Airdrie driveway after "phishing" the vehicle's keys from inside the nearby property.
The incident took place between 3am and 6.30am on the morning of Monday January 16 at the property on Craigdhu Avenue.
It is believed that the thieves used a stick or rod that had been adapted at one end to reach through the letterbox and snatch the house and car keys.
They then entered the property and made off with mobile phones, perfume and personal cards before driving off in the BMW 328 car.
A police spokesman explained that this technique is known as "phishing", where criminals use an improvised tool to remove keys from a property.
He said: "We are again reminding householders to ensure that they do not leave any keys placed in an area that may become a target to a would be perpetrator.
"A home in Craigdhu Avenue was broken into and a BMW car stolen after thieves "phished" the house keys from within the property by placing a stick or rod with adaptions through the letterbox and stealing the house keys.
"We would urge anyone who may have information on this incident to come forward."
Local police can be contacted on 01236 502 009 or call Crimestoppers in confidence on 0800 555 111.