Family of Joe Hanlon break silence 22 years after his gangland murder
Hanlon's family speak out for first time to ask for truth about what happened when he was shot dead with friend Bobby Glover in 1991.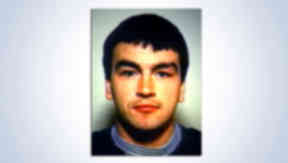 The family of Joe 'Bananas' Hanlon have spoken out about his murder 22 years after he was shot in an underworld hit.
Mr Hanlon's family have appealed for someone to finally tell them the truth about his death after he was killed in Glasgow's Provanmill in 1991.
He was found in a Ford Orion with friend Bobby Glover on the same day as the funeral of Arthur Thompson Jnr, the son of former Glasgow crimelord Arthur Snr.
They were friends with Paul Ferris, a former enforcer for Arthur Thompson and prime suspect for the murder of Arthur Jnr.
Gerard Gallacher was the first detective at the scene.
The police believed Mr Hanlon and Mr Glover were involved in the murder of Arthur Thompson Jnr. Joe Hanlon's family say their names were cleared when Paul Ferris was found not guilty of the killing.
No-one has ever been charged over the shooting of Mr Hanlon and Mr Glover and now one of the original suspects, William Lobban, has angered Hanlon's family by writing about the case in a new book.
Last week William Lobban denied setting up Hanlon and Glover to be killed, prompting Joe Hanlon's brother to ask to appear on TV for the first time in 22 years.
He acknowledges his brother was involved in criminality and was, as he put it, "no angel".
Police Scotland say unsolved murders are subject to periodic review. Joe Hanlon's family don't believe anyone will ever be brought to justice but they hope one day to learn the truth about his brutal death.