Patient contracted hepatitis C during stay at Monklands Hospital
The patient was infected with the virus during an in-patient stay in April 2012.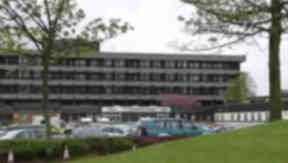 A patient contracted hepatitis C at a hospital in Lanarkshire, a health board investigation has found.
The patient was infected with the virus during an in-patient stay at Monklands Hospital in April 2012.
NHS Lanarkshire has written to a further seven patients and contacted their GP as a precaution.
The health board said infection control measures would be stepped up and there would be more frequent checks of ward environments. Staff will also be given additional training on infection prevention.
Dr Iain Wallace, NHS Lanarkshire medical director, said: "We are committed to providing the highest standards of infection control across all of our services. It is of the greatest regret that on this occasion we did not do so. We have already used the lessons learned from this case to make further improvements to our infection control processes and practice."
Dr John Logan, consultant in public medicine, said: "We have carried out a detailed and thorough investigation. While it is very unlikely that anyone else has been infected in connection with this, we have taken the precaution of providing seven patients with information about the situation and a questions and answers document.
"They have also been offered an appointment to see a hepatitis C specialist for further information and advice and to have a test for hepatitis C should they wish to be tested."