Moira Anderson: Crown names schoolgirl's killer after 57 years
Alexander Gartshore would be indicted for the murder of the 11-year-old if he were still alive today.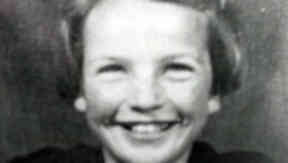 The man who has been the prime suspect in the murder of schoolgirl Moira Anderson 57 years ago has been named as the killer by prosecutors.
The 11-year-old disappeared on February 23, 1957 as she returned home from running an errand at the shops in Coatbridge, North Lanarkshire.
On Friday, the Crown Office said Alexander Gartshore, who died in 2006, would have been indicted for the child's murder if he were still alive.
They laid out what would be their prosecution case if Gartshore were still alive to face trial, saying new evidence had recently come to light.
A witness came forward to say that in the late afternoon of February 23, they saw a man dragging a young girl, who matched Moira's description, by the arms near a bus terminus in Carnbroe, Coatbridge.
The witness was shown a series of photographs and picked out Gartshore as the man she saw. She had not come forward earlier as she had not read anything about Moira's disappearance.
The Crown said this is the new evidence which would allow them to indict Gartshore.
Another new witness said the summer before Moira's disappearance; Gartshore exposed himself to her and Moira in a local park. He knew the murdered girl's name when he called her over.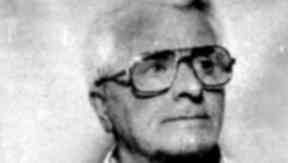 Alexander Gartshore: Suspect would face trial if alive
While he was still alive, Gartshore admitted to family he was sexually attracted to young girls, and specifically found Moira attractive. During interviews with officers, he said he knew Moira was missing before he finished his shift at 11pm but she was not reported missing until midnight.
The Crown said all this would have formed the basis for the prosecution case, but stressed it did not mean Gartshore was guilty as there can be no trial.
Lord Advocate Frank Mulholland QC said: "I welcome the statement issued by the Cold Case Unit. This will hopefully bring closure to the family of Moira Anderson who have had to wait more than half a century for answers.
"I would like to pay tribute to the campaigners who refused to allow the memory of Moira Anderson to become forgotten. I would like to pay tribute to the prosecutors in the Cold Case Unit and the officers of Police Scotland who worked so hard on the case.
"It is important that unsolved homicides are not allowed to become a forgotten file gathering dust on a shelf. The work of the Cold Case Unit will ensure that this does not happen.
"Indicting someone for a crime is not the equivalent of finding someone guilty. The trial process is the only place in which guilt or innocence can be determined.
"We are not saying that the suspect is guilty only that there is sufficient credible and reliable evidence to indict him and there would be a reasonable prospect of conviction had he still been alive. It was only after serious consideration of the circumstances of this case that it was decided to place this information in the public domain."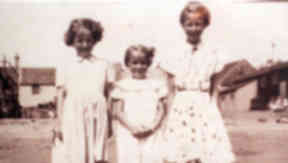 Moira Anderson and her sisters
Gartshore's daughter, Sandra Brown, has believed her father was responsible for the killing for years.
He was the bus driver who last saw Moira alive and was convicted of child sex offences six weeks after her disappearance.
He was questioned by officers in 1992 but denied any involvement and charges were never brought.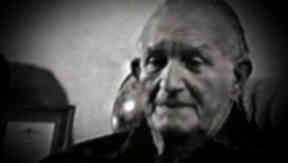 Alexander Gartshore: Questioned but never charged
Following the announcement on Friday, Police Scotland appealed once more for information to help them find out where Moira's remains are.
DCI Pat Campbell said:"I hope that today's announcement offers some solace to the family and friends of Moira Anderson. Despite the passage of time, she has never been forgotten.
"Her disappearance remained an unresolved case for Police Scotland and as such was subject to periodic review by officers. Unfortunately, the whereabouts of Moira remain unknown and I would like to take this opportunity to appeal to people again, if you have any additional information which could help us find Moira, please do pass it on.
"The publicity surrounding the reinvestigation resulted in additional information being passed to police and I would like to offer my sincere gratitude to those people who got in touch with us, providing additional lines of inquiry for officers to follow up, which ultimately led to a report being submitted to the COPFS.
"Today demonstrates our commitment to continue to investigate historical homicides and cases. We recognise that no matter how long ago it may have happened, it still impacts on families and communities. We will continue to review unresolved cases in the hope that we can reach a satisfactory conclusion, holding those responsible to account and providing closure for families affected by crime."
Last year, the grave of Sinclair Uption in Old Monkland Cemetery, Coatbridge was exhumed.
The pensioner's grave was open for burial weeks after the schoolgirl's disappearance and Gartshore drove past the cemetery on his bus run, so he would have known about it.
A radar search of the plot several years ago found an "anomaly" which suggested an extra set of remains in the grave, where it is believed eight people are buried.
Moira's sister Janet Hart, who lives in Australia, launched a petition to get the grave exhumed, believing Gartshore might have dumped her body there in the days before Mr Upton was buried.
A large section of the cemetery was cordoned off and tents were erected around the excavation site as specialists in overalls carried out the work in January 2013.
However, Moira's remains were not found during the three-day dig. The radar anomaly turned out to be broken stone buried under the ground.
In 2000 Ms Brown established the Moira Anderson Foundation as a legacy to the schoolgirl and her family.
A statement from the Foundation said: "This landmark decision by the Scottish Crown Office is welcomed by MAF, and underlines the importance of the work we do providing support for families dealing with the trauma of child sexual abuse.
"It is always crucial for children who speak up to be believed and supported. Recent events show how, even years later, adults find it hard to break the silence if the offender is a prominent figure or a powerful member of society.
"Giving young people information, in our view, is the best way to help keep them safe, and this is Moira's legacy."