Grandfather with Parkinson's seeks right to die legal reforms
Gordon Ross says he fears his family could be prosecuted if they help him end his life.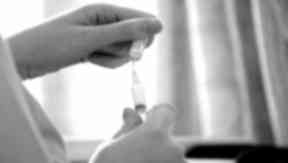 A Scottish grandfather with a degenerative illness is launching a legal bid seeking the right for help to end his life.
Gordon Ross, 65, who suffers from Parkinson's disease, says he is not suicidal but wants to know that if his family assists him in ending his life in the future, they will not face criminal charges.
It will be the first time a case of its kind has reached Scottish courts.
Mr Ross, from Glasgow, was diagnosed with the disease in 2005. He was managing the condition through medication but last March he took a turn for the worse.
He now lives in a residential home and needs round the clock care. He knows his condition will only get worse.
Mr Ross is now launching a legal case seeking the right for help to end his life. His lawyers hope the test case will help to clarify what is a grey area.
In Scotland there is no crime of assisted suicide but the law of homicide could apply. In England guidelines have been issued which mean someone who helps a terminally ill patient to die would be unlikely to face prosecution.
Right to die campaigners say the same clarification is needed here.
MSP Margo MacDonald has re-launched her bill seeking to legalise assisted suicide in Scotland. It was defeated last time round but a recent poll suggested strong public support for it.
Mr Ross' case could reach Scottish courts within two months. When is does it will make legal history.