Michelle Mone 'made life hell for staff who got on her wrong side'
Hugh McGinley who worked for the bra boss for six years, told the second day of an employment tribunal: 'Several people were driven out the door.'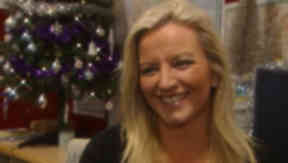 An accountant claiming constructive dismissal against bra boss Michelle Mone's company claimed "staff who got on the wrong side of her had their lives made hell".
Hugh McGinley who worked for MJM International for six years before resigning, claiming pressure and stress, was giving evidence for a second day at a tribunal in Glasgow.
He said: "In my six years there if staff had a dispute or got on the wrong side of Michelle their lives would be made hell.
"Several people were driven out the door."
However, under cross-examination advocate Alice Stobart, representing MJM International, told Mr McGinley: "Michelle Mone is not the ogre you are making her out to be."
The advocate then asked Mr McGinley if he did not think that the emails he sent to Miss Mone were "very short and curt" and he replied "My replies were adequate for what Michelle was asking".
Referring to another email from Miss Mone which Mr McGinley had told the tribunal left him feeling "threatened and intimidated". Miss Stobart accused him of exaggerating.
She added: "Miss Mone was frustrated it's no more than that, do you accept that?"And, he replied: "It was frustrating for me, the workload that was being expected without any help."
Miss Stobart told Mr McGinley: "I'm not suggesting you weren't doing a lot of work but you didn't reach out and say you needed to get help" and he replied: "No".
Miss Stobart said: "Michelle Mone was under pressure she had a company that was about to go bust and she had a marriage that was in difficulties."
Mr McGinley, who worked in the coal industry for 24 years before joining MJM in August 2006, said he feared he was getting the same treatment days after the company was taken over by MAS, a major lingerie company in February 2013.
Mr McGinley claimed that as he was working weekends and at night to try to get the accounts organised he would be distracted by emails from Miss Mone.
He said that one day he received many emails from her about her children's school fees, which had nothing to do with the business.
Mr McGinley said that after the takeover Miss Mone told him in a meeting on February 18, 2013, also attended by operations director Scott Kilday, that she was worried about animosity between them.
He added: "I didn't believe there was any animosity. She asked if I had any issues with her. I said we had all this correspondence about school fees the other day and it was a total waste of my time. I'm working with figures that have to be accurate and checked.
"She more or less said that was her style and she would always demand information. Then she referred to if I didn't give her more due respect and support as a 50% shareholder of the business I knew what to do.
"I was either to like the way she required information or leave the company."
Mr McGinley said he had never been spoken to by an employer like that before and added: "She said she was a 50% shareholder, but she was only a 49% shareholder. I think it was done to make out she hadn't lost any status in the sale of the business."
He added: "Despite having the remarks made to me I still gave 100% for what I was doing for the company. It came across to me that Michelle didn't respect or understand the demands she was placing on me. She had no understanding of what I was doing for her.
"Given all the work I had done to get the deal through to save the company and jobs, I felt I was left with no trust or confidence in Michelle Mone."
The tribunal heard that in November 2012 MJM International, which designed and manufactured Ulltimo bras at its East Kilbride factory, was facing serious financial difficulties.
A buyer was sought and Miss Mone met the eventual buyers at a conference in Sri Lanka.
The sale went through on February 6, 2013. Mr McGinley claims that in the run up to the sale his workload increased so much that he had to work at weekends and take work home.
He found another job, but at a lower salary than the £37,000 plus company car he received at MJM and is claiming £20,000 compensation for constructive dismissal.
At the tribunal on Friday, Mr McGinley looked visibly upset when he told of learning that a bug had been discovered in operations manager Scott Kilday's office at MJM on February 21, last year.
He said: "it just sickens me."
The tribunal before judge Jane Garvie continues.