Rangers oldco victory in big tax case contained 'errors in law'
Upper tier tax tribunal reveals former Gers boss Alex McLeish received property as part of his EBT.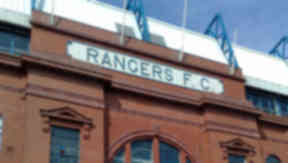 A tax tribunal ruling that payments made to some Rangers players and staff were loans contained "errors in law", an appeal hearing has heard.
The claim by HM Revenue and Customs came as it opened its appeal against the decision in the so-called "Big Tax Case" on Monday.
The case was one of the key developments which led to the financial collapse of Rangers oldco.
Facing a potential bill of £36.6m from the HMRC over its use of employee benefit trusts (EBTs), RFC 2012 plc failed to reach a deal with its creditors and went into administration and then into liquidation.
However, a tribunal eventually ruled in November 2012 that the payments to the trusts could be treated as loans and the tax bill should be "significantly reduced".
On Monday, HMRC's counsel, Roderick Thomson QC, argued that several determinations made by the majority in the initial ruling failed to consider all points of evidence and their cumulative effect.
He stated amounts of evidence had been written off as irrelevant by the majority decision, which found in favour of Rangers oldco by two to one.
Mr Thomson also argued that, in certain parts, the majority decision failed to show the "slightest hint" of understanding HMRC's initial case.
The beneficiaries of EBTs, including high-profile players and management staff, were not named in the original tribunal hearings.
However, this will change for the majority as the appeal case is being held in public. No witnesses will be called during the appeal hearing.
It emerged at Monday's hearing that in addition to receiving cash via an EBT from Rangers, former manager Alex McLeish - referred to as Mr Violet in the initial determination - also had a flat bought for him by the trust.
Four weeks have been set aside for the case at the upper tax tribunal, which unlike the first tribunal is being held in public. No date has been set for the final outcome to be delivered.
HMRC had sought £36.6m from the Rangers oldco for PAYE and national insurance for its use of EBTs from 2001 and 2010.
It also alleged that four companies related to Sir David - Murray Group Holdings Ltd, Murray Group Management Ltd, the Premier Property Group Ltd and GM Mining Ltd – owed a further £10m in unpaid taxes on the EBT payments.
The companies had successfully argued that the loans paid via EBTs were recoverable and, as such, did not amount to remuneration for employment.
The Rangers oldco is currently in liquidation, having failed to secure a company voluntary arrangement with its creditors in June 2012.
The company's assets were subsequently sold to a new company, allowing the club to continue as a functioning member of the Scottish Football Association after the governing body approved a transfer of membership between the two.