First sight of Commonwealth Games uniform for volunteers and staff
The uniform was unveiled at the Emirates Arena on Friday.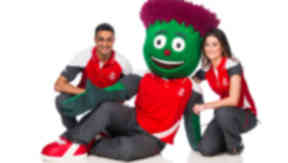 Volunteers and staff for this Summer's Commonwealth Games have been given the first glimpse of their outfits for the event.
The Glasgow 2014 Organising Committee showed off the red outfits with black and white sleeves, as well as an eye-catching blue design.
Outdoor clothing manufacturer Trespass created the uniform of a red polo shirt, grey trousers, red and white soft shell jacket, red cagoule and grey hat.
They will also be given matching bags, umbrellas and a water bottle.
The company has also created the casual blue and green uniform for the technical officials.
Games mascot Clyde the Thistle was also on hand to model his outfit.
Felicity Bryant, a Glasgow 2014 frontrunner, said: "It was brilliant fun. Not only did I get to see the uniform for the first time I actually got to try it on and be part of the show.
" It was a fantastic experience and just seeing how many people were here today made me realise that it is all becoming real now. I can't wait for Games Time and will be proud to be wearing my uniform and be associated with the Games."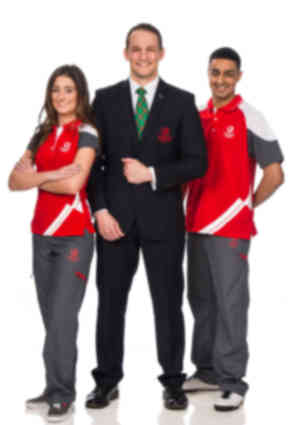 The uniforms were unveiled at a glittering event at the Emirates Arena in the east end of Glasgow, which will host events at the end of July.
Over the next four days, the Clyde-siders will be orientated into their new roles at the Games.
They will learn about the history of the Games, functions of the Organising Committee, the Queen's Baton Relay and an idea of what they can expect when the Games kick-off.
Lord Smith of Kelvin, the chairman of Glasgow 2014, said: "It was a proud and emotional moment for me to stand in front of the thousands of people who will make these Games a reality.
"From 2007, when the bid was accepted but the Glasgow 2014 Commonwealth Games a far-off prospect, to being there today to see the amazing army of people who will make the Games great was a very special milestone in what has been a tremendous journey.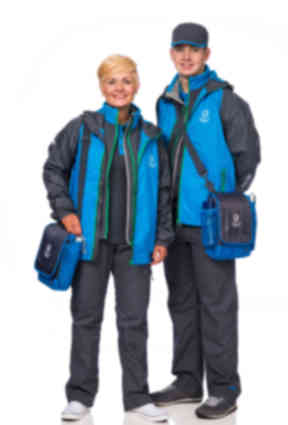 "I think the uniform is terrific – I am delighted that Clyde has his – and I look forward to seeing the workforce wear it with pride in our venues across Glasgow and Scotland."
Councillor Archie Graham, executive member for the Commonwealth Games at Glasgow City Council, added: "It is really something to see the uniforms of the Clyde-siders for the first time – these will be one of the lasting images of the Games and remind everyone wearing them of a fantastic time in their lives."