Neil Lennon verdict 'utterly bizarre and inexplicable', says top lawyer
Paul McBride QC says decision to acquit Hearts fan is the most bizarre verdict he has ever heard.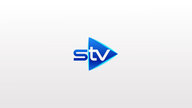 One of Scotland's top lawyers has described a jury's decision to clear a Hearts fan of a sectarian attack on Celtic manager Neil Lennon as the "most bizarre verdict" he has ever heard.
John Wilson had been accused of a racially aggravated assault on Neil Lennon at a match between Hearts and Celtic at Tynecastle on May 11. However, a jury at Edinburgh Sheriff Court returned a not proven verdict, finding Wilson guilty of breach of the peace.
Speaking to STV news, Paul McBride QC said: "It's impossible to make anything of it other than it's the most bizarre verdict I've ever heard of.
"We have a man who admits an assault in court, he writes a letter of apology to Neil Lennon, his own counsel asks the jury to convict him of that assault and the jury come back and acquit.
"Leaving all that aside, seen on television assaulting Neil Lennon and Neil Lennons' account is unchallenged in court. So the verdict is utterly bizarre and inexplicable."
Mr McBride, who has represented the club and is a close friend of Neil Lennon, was asked how the manager had reacted to the verdict.
He said: "He will be philosophical because he will want to get on with his job. Everyone will understand he will be depressed about what has happened."
"The club are baffled by it but he has the support of his club, his friends and family and the fans."
During the trial, Wilson, a father-of-three, accepted a series of allegations put to him by defence advocate David Nicholson. He agreed that he ran on to the field of play, ran at the away team dug-out, shouted, swore and caused annoyance and disturbance.
He also admitted lunging at former Northern Ireland player Lennon, and striking him on the head during a "moment of madness".
But Wilson, who told the court he has learning disabilities, insisted he had not made a sectarian remark.
Meanwhile, the Lord Advocate defended the Crown's decision to prosecute Wilson.
Frank Mulholland QC said there was evidence "capable of being regarded as credible and reliable" in the case.
Mr Mulholland said: "The Crown takes all forms of hate crime very seriously. Our decision to prosecute John Wilson for alleged sectarian remarks was the right one.
"We respect the decision of the jury but will continue to prosecute as a hate crime any offence where there is a sufficiency of evidence.
"In the case against John Wilson there was evidence which was capable of being regarded as credible and reliable from a witness who attributed a sectarian remark to Mr Wilson at the time of the incident."
Mr Mulholland added: "The jury heard all the evidence and convicted Mr Wilson of breach of the peace without the hate aggravation and found him not proven of the charge of assault which also contained a hate aggravation.
"The Crown does not comment on any jury's verdict. That is a matter solely for them. The Crown will continue to prosecute all hate crimes when there is sufficient evidence in law to justify such charges being brought before the court."
Wilson was remanded in custody and sentencing on the breach of the peace conviction was deferred until September 14.
 
IN DETAIL