Edward Snowden to take up reins as rector of Glasgow University
The NSA whistleblower will succeed Charles Kennedy after being chosen by students a month ago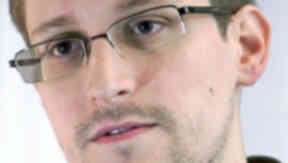 NSA whistleblower Edward Snowden is set to begin his term as rector of Glasgow University after his predecessor Charles Kennedy leaves at the end of March.
The former Liberal Democrat leader's second three-year term will come to an end on March 31 and Mr Snowden will be formally inaugurated on April 23.
Snowden was elected to the post by students four weeks ago. His nomination was described as a gesture of support after US authorities issued a warrant for his arrest.
The 30-year-old, who has been granted temporary asylum in Russia after his US passport was revoked, will not be expected to fulfil his duties as rector, a job which involves representing student issues to senior management.
His election follows a university tradition of using the post of rector to support political causes. Winnie Mandela was elected in 1987 during South Africa's apartheid regime, while Israeli whistleblower Mordechai Vanunu took the post in 2005.
PhD student Chris Cassells, part of the group that nominated Snowden, said: "We got in touch through his lawyers and have been communicating through them, and he has agreed to take part and was happy to support what we're doing.
"Our position is that voting for Edward Snowden first of all shows support for his plight at the moment and it also sends a message to governments that the intrusive practices of state security are not acceptable and are not something the students of the university agree with."