First Minister to look at Glasgow rape case after victim is 'humiliated'
Alex Salmond promises to look into case highlighted by newspaper and Labour leadership contender.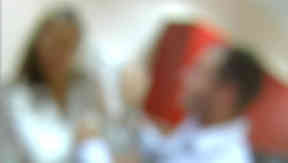 The First Minister has agreed to intervene following complaints from a woman in a rape trial who said she was humiliated in court.
Alex Salmond will ask his justice secretary and law officers to look into the case after it was raised in the Scottish Parliament. It follows a report in the Glasgow Evening Times in which a 22-year-old woman described her courtroom experience as a "humiliation".
The accused man was cleared at the end of a trial. The woman, from Glasgow, told the newspaper: "I was torn to shreds by his lawyer - I even had to hold up my pants in court to a room full of people. That humiliation will stay with me for the rest of my life."
She said the experience has ruined her life and that she tried to kill herself three times. Women are being prevented from reporting rape, the woman said.
Her comments were raised during First Minister's Questions in the Scottish Parliament by Scottish Labour leadership contender Johann Lamont MSP. She asked if the type of cross-examination described is "acceptable" and called for a review of sexual offences legislation.
SNP leader Mr Salmond replied: "The issue of rape convictions is a preoccupation of this government and I'm sure that the member will acknowledge the work that's been done by the former Lord Advocate on this matter.
"I'll examine that report in the newspaper and, of course, the court proceedings. I'll ask the law officers and indeed the justice secretary to comment to see if we can improve things at all."
UPDATE