Convicted bank robber and Marxist party founder killed by train
Matt Lygate was given one of the longest prison sentences in Scottish history for his part in the robberies.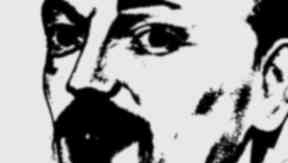 A convicted bank robber and founder of a Scottish Marxist party died after being hit by a train.
Matt Lygate was given one of the longest prison sentences in Scottish history after he was found guilty of holding up several Glasgow banks in the 1970s.
At around 10am on Tuesday the 73-year-old died after being hit by a train near Hillfoot Station on the Milngavie line.
Mr Lygate, of Milngavie, East Dunbartonshire, was jailed for 24 years in 1972 after three robberies were carried out to fund the Workers Party of Scotland, a communist group he founded that also campaigned for Scottish independence.
He was freed in 1983 after serving 11 and a half years for the armed bank raids that raised £14,000 for the party.
Former tailor Mr Lygate and his wife Linda later set up Phoenix Press in Glasgow which printed anti-poll tax leaflets as he became involved in the Scottish campaign against the controversial charge.
At the time of his imprisonment, fellow members of the Marxist/Leninist party campaigned for his release through distributing 'Free Matt Lygate' posters adorned with a sketched portrait of him. Supporters claimed he was a political prisoner.
He contested a by-election in the Gorbals in 1969 as a candidate for the party, which aimed to spark a working class revolution in Scotland.
On Friday, the Scottish Republican Socialist Movement released a statement on its website about Mr Lygate's death.
It read: "It is with the deepest regret that we have to announce the death of our former colleague Matt Lygate who has passed away.
"Our condolences are with his family."