Rangers board 'accepts £2m offer giving Mike Ashley control of club'
Club directors accepted Newcastle United owner's offer on Saturday morning.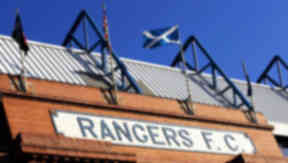 Mike Ashley has won the battle for control of Rangers after the Ibrox board rejected Sale Sharks owner Brian Kennedy's 11th-hour loan offer.
The Newcastle United owner — who already has an 8.92% stake in the club — will now strengthen his grip on the Light Blues boardroom after his £2m offer was accepted by the club's directors on Saturday morning.
Kennedy — a member of the Blue Knights consortium which failed to stop the club from sinking into liquidation in the summer of 2012 — had made a last-gasp £3m counter offer but the cash-strapped Ibrox outfit looks to have put its faith in Mr Ashley.
"We put an offer in but it was not accepted so we graciously walk away and hope it all works out for Rangers," said Kennedy.
Rangers are to officially announce on Monday that they have accepted an emergency loan from Mr Ashley.
The Ibrox club are believed to be suffering a shortfall of cash which could have seen them unable to pay wages next month.
The move also casts doubt over the future of Rangers' chief executive Graham Wallace, with Ashley having already made moves to try and remove him from the club's board.
Mr Ashley's deal will likely raise questions from the Scottish FA over his influence at Ibrox.
As owner of Newcastle United, he is currently restricted to a maximum shareholding in Rangers of 10%.
Scottish FA rules extend to forbidding an owner of another club from having the power to influence the management of another.