Liquidation still possibility for Rangers
Administrators say that even under new owners 'it is certainly possible that Rangers would be liquidated'.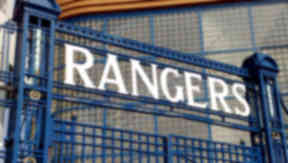 Rangers' administrators have admitted liquidation is a possibility for the Ibrox club even if new owners are found.
Duff and Phelps have given a deadline of Wednesday for best and final bids, before choosing a preferred bidder.
In the running are Chicago-based Club 9 Sports, a Singaporean consortium and the Blue Knights headed by former Ibrox director Paul Murray.
It had appeared that the administrators were focussed on moving the Ibrox club out of administration through a Company Voluntary Arrangement (CVA) but they are now saying there is a serious possibility of the club having to be liquidated.
"The preferred option remains a CVA and it remains an option for all of the bidders," co-administrator Paul Clark said.
"And we still think it's achievable and we're still recommending that as the preferred course of action to the bidders.
"We must accept, though, that we have in Rangers a financially stricken institution and there is an amount of toxicity in there as a result of what's gone on.
"So all of the options have to remain open and it may be that some of the bidders decide that they would rather start afresh.
"We cannot rule out the winning bid could prefer a different structure that meant the sale of the business to a new company and in that eventuality it is certainly possible that Rangers would be liquidated.
"But it would only be done so after the football club was made safe."