Two new primary schools to be built in Halfway and Newton
The plans for the new schools and rezoning of existing schools were approved by councillors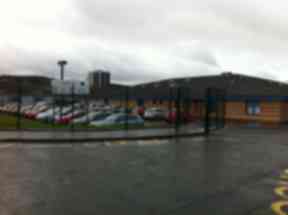 Councillors have approved plans to build two new primary schools in the Rutherglen and Cambuslang area.
Members of South Lanarkshire Council's Executive Committee passed proposals to build a new non-denominational primary school in Newton and another in Halfway Park, in a bid to ease the increasing demand on the area's existing schools.
As part of the plans Hallside Primary School will be rezoned with children living in parts of the catchment area transferring to attend classes at Halfway Park.
Pupils at Hallside will continue to attend Cathkin with Halfway Park children going to Stonelaw High School and Uddingston Grammar School being rezoned to include the catchment area of the new Newton school.
Larry Forde, the executive director of Education Resources said: "The committee will remember this as an issue that's been in front of councillors a number of times in the past.
"This latest report details how we intend to protect pupils at the schools.
"There will be significant improvements in a way that realigns schools but will protect the communities."
The latest decision followed the rezoning of Stonelaw High School to include James Aiton Primary School's catchment area, in November.
The realignments and new schools aim to tackle the recent influx of pupils in the Newton area due to significant housing development as well as ease the pressure on Cathkin High School, which is close to capacity.
Hallside Primary, which currently has a roll of 555 pupils, has seen an increase of 150 children in eight years.
From August 2012 pupils within the Newton area will be offered the option of enrolling at either Cathkin High or Uddingston Grammar while pupils in Halfway Park will be able to attend Cathkin High or Stonelaw High.
Newton pupils will be able to attend Cathkin until 2015, while children with siblings already at the school can be enrolled until August 2020.
Children from Newton whose siblings attend Hallside Primary will have the option to attend the school without the need for a placing request until August 2021 while children from Halfway Park with brothers and sisters at the school can attend until 2019.
From August 2015 pupils attending Cairns Primary School who live within the catchment area of Newton will have the right to remain in Cairns to finish their primary education or move to the new school in Newton but children whose siblings attend Cairns can stay without a need for a placing request until August 2021.
Larry added: "Funding for the seven class school in Halfway would be met from efficiencies within the primary school modernisation budget.
"Funding for the 14 class school at Newton would be met initially from within the council's capital fund and additional borrowing, though it is anticipated that a contribution to the cost of this school would be received from developers."