Police receive 15 requests over new domestic abuse check-up scheme
Scheme which allows people to find out if partner has history of domestic violence launched in Aberdeen and Ayrshire.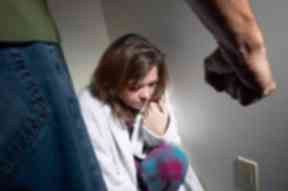 Police have received 15 applications from women checking up on their partners under a new anti-domestic abuse pilot scheme.
The scheme which allows people to find out whether their partner has a history of domestic violence, was launched in Aberdeen and Ayrshire last month.
It comes after a similar programme was introduced in England and Wales following the murder of Clare Wood by her ex-boyfriend in Salford in 2009.
She was unaware of his history of violence against women and the legislation has been named Clare's Law.
If successful in Ayrshire and Aberdeen, it could be rolled out across Scotland. It can now be revealed that in the first three weeks of the scheme police received 15 applications for information.
A Police Scotland statement said: "We've already received 15 applications for the domestic abuse disclosure scheme - a pilot currently running in Ayrshire and Aberdeen City.
"The scheme is for both men and women and gives anyone who's worried that their partner could be abusive the right to ask police for information to help keep them safe."
Superintendent Neil Kerr added: "Tackling domestic abuse is a key priority for the police and this scheme will allow us to share information about an abuser's past with a potential victim.
"Many people recognise the signs of abuse in their partner before it actually starts, such as jealousy or controlling behaviour.
"Applying through this scheme will ultimately assist those who are worried about their partner's behaviour to make a more informed decision about whether to remain in the relationship."
The scheme has been developed with the Scottish Government, the Crown Office and Procurator Fiscal Service, Scottish Women's Aid and Assist advocacy services.
Disclosures through the scheme can be triggered by victims themselves, family members or another member of the public concerned about the victim, or public authorities such as the police or social workers.