High profile Scottish football figures face massive bills over tax scheme
HM Revenue and Customs probing the use of investments in the film industry through Ingenious firm.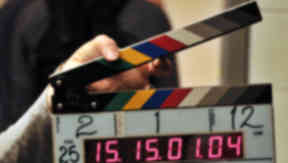 High profile figures associated with Scottish football could face paying out thousands of pounds to HM Revenue and Customs following a probe into an alleged tax avoidance scheme.
Aberdeen chairman Stewart Milne and St Mirren's caretaker manager Gary Teale are among those being probed as a result of their investments in systems operated by Ingenious Media Holdings plc.
Former Celtic boss Neil Lennon and ex-Scotland international captain Gary McAllister were also investors in the scheme.
Thousands of high earners in the United Kingdom took advantage of the systems, which allowed individuals the opportunity to claim tax relief through investing in the production of movies.
The legitimacy of three schemes - Inside Track Productions, Ingenious Film Partners 2 LLP and Ingenious Games LLP - are under dispute by HMRC.
Documents publicly available at Companies House also list former Aberdeen players Stephen Glass and Eoin Jess as investors, along ex-Rangers striker Billy Dodds, former Scotland international defenders Colin Hendry and Dominic Matteo, and a host of high-profile players including Steven Gerrard, Danny Murphy and Martin Keown.
A tribunal will soon rule on whether the investments were made with the intention of clawing back tax.
Under new rules, HMRC have been able to force some of those who had invested in the scheme to repay the amount they gained in tax relief ahead of any outcome. Those amounts will be repaid if the tribunal finds in favour of Ingenious.
"They pointed me in the direction they thought, at the time, was right"
St Mirren caretaker boss Teale spoke to STV about his involvement in Ingenious Film Partners 2 LLP.
"You just obviously listen to different people," he said. "They pointed me in the direction they thought, at the time, was right.
"As far as the way it's transpired, it's not really something for me to comment on at this moment in time.
"Until something is out there that I need to about it, then I'll just leave it as it is."
Asked if he had been contacted by HMRC about his involvement, Teale said: "I am aware of it. I've not really anything to say about it.
"I don't know what's happening with it. It's something I don't know what's going to be the final outcome, so I don't have anything to say about it."
Neil Lennon's agent Martin Reilly said of his client's involvement in the scheme: "These matters are in the hands of our lawyers."
A spokeswoman for Milne said the Aberdeen FC chairman had repaid the full amount he earned in tax relief, pending the outcome of the case.
"After professional advice on the investment, and reassurance from reputable accountants, Mr Milne invested in a recognised tax planning scheme some years ago," a statement to STV said.
"HMRC are now seeking to implement a change of position, which has been challenged in the courts, and Mr Milne, along with many other who were given similar advice, is awaiting the outcome of this court challenge.
"In the interim, he has paid the sum of tax relief received via the scheme to HMRC."
STV contacted McAllister directly but he was unavailable for comment.
There is no insinuation that those in the scheme - who come from all walks of life - knowingly entered it as a means to avoid tax.
One source, speaking to STV anonymously, said he was aware of a culture in the early 2000s where players in Scotland were frequently approached over such schemes by financial advisers, with a view to recouping some of their cash.
The schemes were operated by approaching players individually. They were not systems operated or promoted by their employers at the time.
"Some exceptionally clever tax brains have been looking at this"
Michael Reid, managing partner at chartered accountancy firm Meston Reid and Co, outlined to STV the stance of HM Revenue and Customs with regards to pursuing the Ingenious scheme.
"I don't think the current news is particularly surprising," he said. "The Ingenious tax scheme has been attack, or under query, by the Revenue for many, many months.
"Therefore what I think is happening now is we are reaching a stage where by March 31, the Revenue are withdrawing the ability to make a voluntary payment. If you haven't made your payment by then, it is likely you will be subject to legal proceedings.
"Some exceptionally clever tax brains have been looking at this. I suspect the Revenue, from looking at their pronouncements, consider there to be a considerable amount of tax at stake, and therefore it would be surprisingly if they simply walked away.
"It's like anything that has a celebrity attached to it. It makes news, it appears in magazines and it appears in newspapers. But in reality all they are are people who are lucky enough to make high earnings, and are simply looking for ways - if they can - to try and protect their income from the Revenue if possible.
"There are hundreds if not thousands of tax avoidance schemes. By tax avoidance I mean something the Revenue do not like a taxpayer doing because they've interpreted the rules differently from how they should have been, as far as the Revenue are concerned.
"I think what we're getting is a concentration of focus between now and the end of March for individuals to decide whether to pay up, or continue to fight and potentially spend an awful lot of money defending their position."