STV city channels extend transmission hours with enhanced schedule
STV's city TV channels; STV Glasgow and STV Edinburgh are enhancing their schedules for viewers.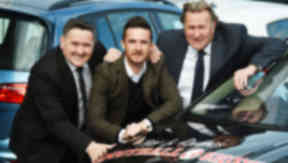 STV's city channels are to extend their transmission hours with more news, sport and children's programming
STV Glasgow and STV Edinburgh will be on air from the earlier time of 7am from Monday March 2. They will feature hourly week day news bulletins from midday, as well as 30-minute news programmes at 6pm, 8pm and 10pm bringing viewers across central Scotland all the latest updates.
The enhanced schedule will also include The Peter and Roughie Saturday Show with pitchside updates from SPFL matches across all four divisions from Peter Martin and Alan Rough each Saturday.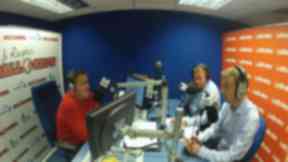 The Riverside Show will continue to air week day evenings from 7pm to 8pm on STV Glasgow, with The Fountainbridge Show airing at the same time on STV Edinburgh.
At 8.30pm each week night original, locally produced content will be broadcast across both channels; The People's History Show on Mondays; Jak & Eddie's Scottish Kitchen on Tuesdays; My Life in 10 Pictures on Wednesdays; Grass Roots Music on Thursdays; and Ch-Ewen the Fat with The Fountainbridge Show co-host Ewen Cameron on Fridays.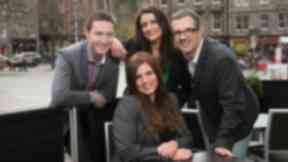 STV Glasgow and STV Edinburgh will air a range of popular children's programmes made by STV from 7am each week day morning and 9am at weekends. These include Meeow, Butterfingers, Uncle Dad and Harry and the Wrinklies.
Weekends will feature Scottish Parliament This Week.
In the first month on air, STV Glasgow and STV Edinburgh reached a combined monthly audience of over one million viewers with a mix of news, innovative formats and classic dramas from the STV archive.
Bobby Hain, director of channels at STV, said: "City TV is a long term commitment for STV and the enhanced schedules that will be launched in early March support our strategy to deliver relevant content to consumers across Scotland.
"Both city TV channels have delivered in line with expectations since launch and the extended hours and enhanced news offering allows us to align the schedules on both channels so we offer the best possible service for our audiences."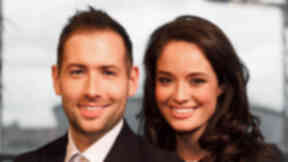 STV Glasgow broadcasts to a potential audience of two million viewers in the west of Scotland and STV Edinburgh has a potential reach of one million viewers in the east.
The channels are delivered in partnership with Glasgow Caledonian University and Edinburgh Napier University, with more than 100 students from the universities having gained experience so far through their involvement in broadcast operations of the channels.
STV Glasgow launched in June 2014 with STV Edinburgh following in January 2015. The channels broadcast on Freeview channel 23, Sky channel 117 and Virgin Media channel 159 within their transmission areas. STV, STV Glasgow and STV Edinburgh are available to watch live online with the STV Player.
In October 2014, STV also confirmed applications have been submitted to deliver local TV in Aberdeen, Ayr and Dundee and are awaiting a response from Ofcom.