Guide to housing
Details, statistics, price guides and contacts for private and council housing in the area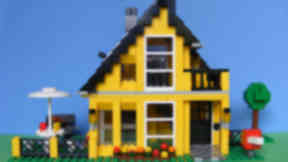 Private Housing
According to Registers of Scotland, the average price of a residential property in Glasgow City currently sits at around £127,207 a 1.2% increase since the previous month. Average asking prices for all types of properties have dropped slightly in the last year by 1.4% with the number of residential sales falling by 8.8%
Prior to 2008, Glasgow was one of ten areas in the UK with the highest economic growth, resulting in an average house price leap by 219% from £67,178 in 1998 to £214,162. After explosive growth, sometimes by as much as 25 percent a year, between 2001 and 2007, Glasgow's housing prices fell 20 to 25 percent in 2008 when the financial crisis struck.
For further information on property prices see the or to do a free house price search see the Registers of Scotland website.
Social Housing
Tenants of housing associations and co-operatives generally have more rights and pay lower rents than those in the private sector. Anyone aged 16 and over can apply to live in a housing association or co-operative property. You do not need to live in Glasgow to make an application.
How long you will have to wait for a house may depend on a number of factors such as how popular the area is which you have chosen, the type of house and whether or not you qualify for any priority.
To apply:
In some parts of Glasgow you may need to complete an application form for each housing association or co-operative you have chosen. In other parts such as Easterhouse, a number of Housing Associations use a common application form which allows you to apply for housing with several associations at once.
Your application will then be assessed and prioritised using an allocation policy before being put on a waiting list. When a house becomes available, the allocation policy is used to decide who the house should be let to.
For more information about your rights as a tenant, or to locate contact details of your local housing office see the Glasgow City Council Social Renting section.
Homelessness
Glasgow City Council has a legal duty to help people who are homeless or are threatened with homelessness.
If you are homeless or in danger of becoming homeless within the next two months, you should contact your nearest Community Casework Team. They will assess your situation and provide help and advice in finding accommodation.
East Community Casework Service
33 Burnmouth Road
Glasgow G33 4ST
Tel: 0141 276 6153
North Community Casework Service
30 Mansion Street
Glasgow G22 5SZ
Tel: 0141 276 6169
South East Community Casework Service
1st Floor, TwoMax Building
187 Old Rutherglen Road
Glasgow G5 0RE
Tel: 0141 276 8201
South West Community Casework Service
27 Brockburn Road
Pollok
Glasgow G53 5BG
Tel: 0141 276 6180
West Community Casework Service
20 Dunkenny Square
Drumchapel
Glasgow G15 8NB
Tel: 0141 287 3158
Outwith working hours you can contact the Hamish Allan Centre for free on 0800 838 502 (open from 4.00pm to 9.00am Monday to Friday. Open 24 Hours on Saturday, Sunday and Public Holidays)
The Hamish Allan Centre
180 Centre Street
Glasgow G5 8EE
Tel: 0141 287 1800
Freephone: 0800 838 502