Last-gasp Livingston appoint new manager as administration looms
John Murphy takes over first team duties but club future remains in jeopardy.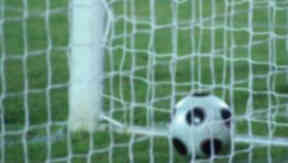 Livingston have appointed a new head coach even with a financial deadline that threatens the existence of the club only hours away - and seemingly unlikely to be met.
John Murphy has been put in charge of first-team affairs under the supervision of David Hay, who returned to the club as caretaker manager at the end of last season.
However, the club's future is uncertain as £280,000 of rent arrears are due to West Lothian Council by close of business today.
If full payment is not received then the Council could force the club to go into administration and, with controversial chairman Angelo Massone having already indicated that payment is unlikely, administrators could be appointed as early as Wednesday.
The club survived a spell in administration in 2004 but it is thought that any last-ditch financial package would require the unpopular chairman to step aside. The Livi For Life Trust have expressed an interest in taking over the club but have been amongst Massone's most vehement critics in recent months.
Former Cowdenbeath owner Gordon MacDougall has also been linked with a move for Livi, as has former Dumbarton chairman Neil Rankine. Massone has claimed that he is discussing a partnership with Rankine but has also used the club website to appeal to all interested parties to come together for the good of the club.
The brief statement on the website read:
"The future of Livingston Football Club is more important than any other today.
Now is the time to save the Club and overcome any divisions or squabbles that have occurred in the past. It is imperative that we avoid, at all costs, any threat of insolvency and pay off all creditors, especially West Lothian Coucil.
Angelo Massone, in agreement with Neil Rankine, would like to extend an invitation to The Trust, Gordon McDougall and every other investor to come together and co-operate to save the Club
LFC must be our first priority,
Let us all gather around a table, stand united, save Livingston Football Club and manage the Club together. By consolidating our position in Division 1, we can create a great future for our Club."
New coach Murphy will face a tough test getting the side ready for the coming season with the club unable to resist any offers for its players. Last season's top goalscorer Leigh Griffiths has already moved to Dundee for £125,000 and the new boss will find it difficult to add players to the squad.
Murphy is an internal appointment, having been the club's goalkeeping coach for less than a year. He previously worked as director of player development and as assistant coach for Colorado Rapids. He also worked as an assistant coach at Columbus Crew.