Motherwell to face Manchester United XI
The Lanarkshire club will host Sir Alex Ferguson's side to commemorate the 100 year anniversary of Sir Matt Busby's birth.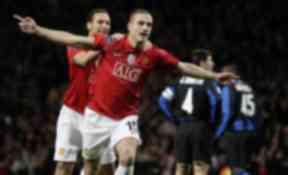 Motherwell are to host a Manchester United XI to commemorate the 100 year anniversary of Sir Matt Busby's birth.
Sir Matt managed the Red Devils for over 20 years winning five league titles and the European Cup in 1968.
While many of Sir Alex Ferguson's big stars won't be appearing the tie will still be viewed as a coup for the Lanarkshire club. A number of United's younger crop are expected to feature to reflect the 'Busby Babes' squad that Sir Matt was most famous for.
It has also been announced that there will be a Sir Matt Busby Scholarship programme, a scheme providing people in Lanarkshire community with free coach education.
Motherwell Chairman John Boyle said: "Motherwell Football Club is delighted to be involved in this hugely exciting Matt Busby scholarship initiative.
 
"The club is at the heart of Lanarkshire's footballing heritage and is known for and committed to nurturing young talent, borne out by the number of young players in our current squad.
"We look forward to an exciting match with Manchester United to launch this programme which will benefit Lanarkshire in so many ways."
Sir Alex Ferguson added: "Sir Matt Busby will always be revered by this club and his memory will always be cherished by those millions who support Manchester United across the globe.
"It is fitting therefore that the club should participate in the forthcoming friendly fixture with Motherwell which has, as its singular purpose, the raising of funds to support the work of Lanarkshire Council in establishing the Sir Matt Busby Scholarship Fund."