Celtic should dominate this unhealthy SPL
We're set for SPL doom and gloom and a Celtic win at a canter, according to columnist Neil Drysdale.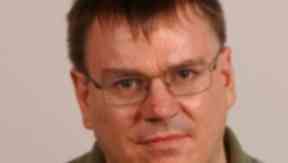 By Neil Drysdale,
Rarely in recent memory has the arrival of another Scottish football season been shrouded in such saturnine gloom.
A ball hasn't even been kicked in anger in the SPL, yet already there is depression at the manner of Scotland's abject performance against Norway, allied to the humiliation of Aberdeen's sharp exit from Europe and similarly inauspicious fortunes for Motherwell and Falkirk.
The only bright note thus far has been Celtic's display in rallying from a deficit to beat Dinamo Moscow and even that laudable achievement was followed by an unkind Champions League pairing with Arsenal, who swatted Rangers aside with contemptuous ease at the Emirates a fortnight ago.
 It might be too early to erect a sign, emblazoned with the words: "Abandon Hope All Ye Who Enter Here", yet precious few of the SPL participants will have much to celebrate during the next nine months. For some of the clubs, a list headed by St Johnstone, Falkirk, Hamilton and St Mirren, survival is the height of their ambitions and if any of these sides can stack up enough points before winter draws in, it may offer sufficient momentum to spare them from the financial meltdown, which threatens to extend beyond just Livingston and Clyde.
Indeed, the only certainty is that money will continue to be in short supply for the SPL members and the fact that Dundee have been the second-biggest spenders [behind Celtic] this summer merely confirms the scale of the malaise, which is forcing cash-strapped treasurers to look to Ebenezer Scrooge for inspiration.
As for predicting the championship winners, it is difficult to look beyond Celtic, who should have resisted Rangers' challenge last time round and would probably have collected their fourth consecutive title, but for the Parkhead board's failure to recruit two or three fresh faces during the January transfer window.
Now, however, that deficiency has been addressed, while Tony Mowbray has galvanised a fan base, who were forced to tolerate the crabbit, I M Jolly histrionics of Gordon Strachan for too long, and with Aiden McGeady and Scott Brown poised to regain their best form, Celtic simply appear too strong in most departments for the rest of the SPL. Their squad possesses myriad attacking options, with £3.8m signing, Marc-Antoine Fortune, likely to enjoy rich pickings in the league, they are powerful and pacy in midfield and even though doubts linger about the quality of their defence, they will be treacherous opponents at home and have the knack of carving out crucial narrow victories on dank rain-drenched nights in the likes of Kilmarnock and Paisley.
In short, it promises to be a potent brew and if Mowbray's personnel hit the ground running at Pittodrie this weekend, I expect them to regain their SPL crown, with a winning margin of between eight and 12 points.
Where that leaves Rangers is unclear. But there appears little doubt that Rangers' crippling debt problems will be evident in their lack of strength in depth, as injuries and suspensions mount up and Walter Smith once again finds himself tasked with the challenge of papering over the cracks.
They won't miss the disruptive, dressing-room presence of Barry Ferguson – whose sale to Birmingham was a shrewd piece of business – but the word on the grapevine is that several English Premiership clubs are still sniffing around Ibrox and if a realistic bid is made for a Madjid Bougherra or a Steven Davis, that they will join the list of departures from the title-winning side.
In these circumstances, and with Kris Boyd becoming an increasingly peripheral figure and Nacho Novo facing a lengthy spell on the sidelines with injury, Rangers will have to be content with second place and focus once more on efficiency rather than entertainment. It must be irritating for Rangers fans that their impressive feat of claiming the double has subsequently been followed by stagnation and the haemorrhaging of their resources, but nothing is going to change in that direction for as long as Sir David Murray remains at the helm.
And if that situation is galling for Ibrox aficionados, it must be infuriating for followers of Hibernian and Aberdeen, who, as usual, will enter the season with expectations verging between the downbeat and the demoralised. Neither of these clubs has serious money worries – on the contrary, their benefactors, Sir Tom Farmer and Stewart Milne, are among Scotland's richest men – and thus it remains a mystery as to why they seem content to bask in mid-table mediocrity.
But although Hibs have some talented youngsters, the mindset seems to be: "As long as we can beat Hearts and/or the Jambos go out of business, we'll be happy with a top-six spot." If anything, it's even worse at Aberdeen, where the initial optimism prompted by Mark McGhee's appointment has been replaced with the numbing realisation that their squad is, at best, functional, at worst a disgrace to the memory of the players who reigned in Europe 26 years ago.
But sadly, this promises to be a feature of this whole SPL campaign. Where once, the allure of performing in a keenly-competitive championship might have been a motivating factor in persuading a Ross McCormack or Steven Fletcher to linger in Scotland, nowadays they go to Cardiff or Burnley or – in Rob Jones' case – Scunthorpe.
And, with the spectre of another World Cup exit looming large, there isn't even the prospect of a trip to South Africa whetting the appetite of Scotland's leading youngsters, players such as John Fleck, Lewis Stevenson, Jamie Murphy, Garry Kenneth and Scott Arfield.
The future lies with these lads and there has never been a better time for them to transcend the negative headlines and wearisome "Boozegate" sagas and start exciting the spectators again. If they don't, Celtic will win the SPL in a canter. If they do, well ESPN may start to think that it has made a wise investment, after the collapse of Setanta, and we might have a competition worth cherishing. But better not hold your breath!
PREDICTED SPL TABLE: 1) Celtic. 2) Rangers. 3) Hearts. 4) Dundee United. 5) Hibs. 6) Motherwell. 7) Aberdeen. 8) Kilmarnock. 9) Falkirk. 10) St Mirren. 11) St Johnstone. 12) Hamilton.