Alan Archibald on becoming Premiership's longest-serving manager
Archibald claims the title from Jackie McNamara, who was sacked by Dundee United earlier this week.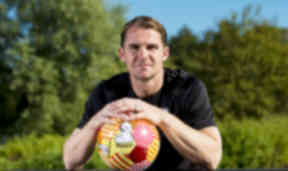 Partick Thistle manager Alan Archibald wasn't aware that he'd claimed the mantle as the Scottish Premiership's longest serving manager until he saw his face in the morning newspaper.
The 37-year-old coach has been in charge of the Firhill side for two years and 244 days after replacing Jackie McNamara, who had held the title until his departure from Dundee United earlier this week.
After securing promotion and keeping his club in the top flight over the past two seasons, the Thistle boss sees his side at the foot of the Premiership table.
And he is focused on gaining a positive result when Partick Thistle and United go head-to-head this weekend.
The Jags coach told STV: "I didn't know until yesterday when I picked up a paper and my face was stuck in it.
"I'm not sure if that's a good thing or a bad thing but it is what it is and hopefully for a long time to come.
"We've hit the targets that we aimed for over the last two seasons. Every club works differently now and everybody has different parameters to work under."
Dave Bowman will take charge of the Terrors following McNamara's exit but Archibald insists his focus is only on what his team can do.
He added: "We need to get results and we know that and we're well aware of that as a squad.
"We had an aim at the start of the season but first and foremost don't be involved in relegation.
"And I highlighted Motherwell in part of that. It doesn't matter where you finished the season before, you've got to stay clear of that relegation zone."
Fans at Firhill can expect some American artistic influence at Saturday's top flight clash, with Thistle giving away 2,000 specially commissioned footballs to supporters.
San Francisco-based artist Barry McGee and Thistle sponsor Mike Wilkins, who is a friend of Kingsley-creator David Shrigley, are behind the plan, which hopes to introduce a mix of sport and art to Maryhill.