Celtic's Islam Feruz turns in star show for Scotland
Celtic's Somalia-born youngster Islam Feruz showed his class with a virtuoso performance and goal in Scotland U16's 1-0 win over Wales.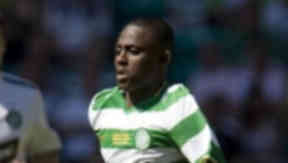 Celtic's Somali-born wonderkid Islam Feruz got the only goal of the game for Scotland U16's on Thursday night, turning in a star performance in a 1-0 win over Wales in the Victory Shield.
Feruz, 14, is eligible for Scotland under new Fifa rules allowing a player to turn out for a country where they have been schooled for five years or more, looked a cut above his team mates and opponents, demonstrating the clever footwork and dogged attitude that has put him in such high regard at club and international level.
The youngster got his goal with just nine minutes on the clock with an impressive finish past Wales 'keeper Christian Dibble - son of former Rangers goalie Andy. Charging down an attempted clearance by a Wales midfielder, then capitalising on a slip by the defender who was next in line, Feruz powered through on goal to be met by the onrushing Dibble.
Showing confidence and poise that belies his 14 years, he calmly chipped the ball over the head of the goalkeeper into the empty net. His celebration was equally impressive, pulling off a double somersault akin to those demonstrated by Manchester United's midfielder Nani when he finds the net.
Feruz made his international debut for the U17's on October 21, setting up a goal for fellow Celtic player Callum McGregor in a 2-1 loss to Cyprus at East End Park.
He is regarded as one of the brightest prospects in the country, having been snapped up by the Parkhead club when he was just 10 years old. Fans were given a glimpse of his potential when he turned out in the Tommy Burns tribute match in May when he was just 13 years old.
Hillhead High pupil Feruz, who has lived in Scotland for seven years, was spotted by Celtic scout John Simpson playing at Castlemilk sports centre four years ago.
Upon his call-up to the under 17 side earlier in October, Feruz told the Celtic official website: "Since my family and I came to Scotland seven years ago, we have been made to feel very welcome.
"I have been very proud to live in Scotland. It's a great country which is now my home and I will be very proud to wear the Scotland jersey."