Moutinho returns to Falkirk
Pedro Moutinho has re-signed for Falkirk after leaving the club for Portuguese side CS Maritimo in May last year.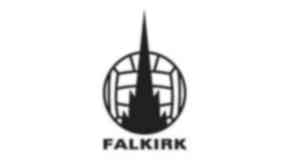 Ex-Falkirk favourite Pedro Moutinho has re-signed with the club on a short-term contract until January.
After four seasons with the Bairns, the 30-year-old Portuguese striker returned to his homeland with CS Maritimo in May last year. However, Mourtinho failed to break into the team and spent the end of last season on loan to First Division side Rio Ave FC.
Mourtinho returned to Scotland last month and had been training with the Bairns for several weeks as he negotiated a release from his former contract.
He told the Daily Express: "It took longer than I expected to sort things out but I'm happy to be back at Falkirk."
Boss Eddie May added: "We've not got the biggest of squads, so Pedro will add some vital experience to the younger players we have."
Moutinho could make his debut in Sunday's Clydesdale Bank Premier League game against Celtic if international clearance is received in time.
On his departure last summer, Moutinho told the Falkirk official website: "I am going to keep the house I have in Falkirk and hopefully I'll be back.
"I feel now is the right move for me with a two year contract but after that I will be a free agent again and who knows. This is not goodbye, but see you later."
Moutinho was part of Falkirk's First Division winning squad in 2005, but missed the second half of the season due to a knee injury.