Who could Celtic, Hibernian, Aberdeen and Hearts face in Europe?
Key dates and the draws explained for Scotland's UEFA competitors this summer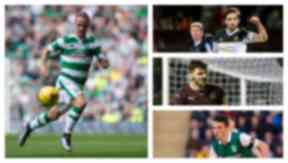 After Hibernian's breathtaking Scottish Cup victory, Scotland's line-up to compete in Europe next season is complete.
Celtic will attempt to qualify for the UEFA Champions League for the first time since 2013/14 under the guidance of new boss Brandan Rodgers.
Hibernian enter UEFA Europa League qualifying in qualifying round two as cup winners, while Aberdeen and Hearts must start at the beginning, with eight matches standing between them and access to the tournament group stages.
Champions League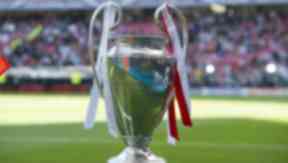 Celtic enter qualifying at the second round. Their co-efficient of 40.460 will guarantee them seeded status throughout the qualification process.
There are 34 teams in the second qualifying round, with teams placed in three groups of six seeds and six non-seeds. These groups include the first qualifying round ties, with the co-efficient of the seeded team from Q1 used to determine what side of the pot they land in.
Potential opponents to look out for are Swedish champions IFK Norrkoping, Ferencvaros of Hungary and Dundalk, from Ireland.
If Celtic progress to round three they will be placed in the 'Champions' side of the draw for the remainder of the qualification process. Round three features 20 league champions, and the proceeding Play-Off Round has ten champion teams. Seedings are used for both of these rounds.
Potential opponents in round three include FK Astana (Kazakhstan), Rosenborg (Norway) and Red Star Belgrade (Serbia), while the play-offs could pit Brendan Rodgers' men against the likes of FC Copenhagen (Denmark), Legia Warsaw (Poland) or Dinamo Zagreb (Croatia).
Key Dates (games played on either Tuesday or Wednesday):
Monday, June 20 - Draw for Q1 and Q2

July 12/13 - Q2 first leg

Friday, July 15 - Draw for Q3

July 19/20 - Q2 second leg

July 26/27 - Q3 first leg

August 2/3 - Q3 second leg

Friday, August 5 - Draw for Play-Off

August 16/17 - P/O first leg

August 23/24 - P/O second leg

Thursday, August 25 - Draw for Group Stage
Europa League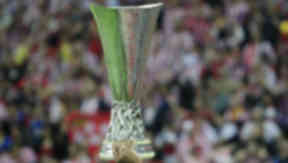 Aberdeen and Hearts both enter at the first stage of qualification. With respective UEFA co-efficients of 5.460 and 6.460, both clubs are guaranteed to be seeded for the draw for the first round and Hearts will also be seeded for the second round.
For the draw teams are put into ten groups consisting of five seeds and five unseeded teams. Aberdeen and Hearts will face one of the unseeded teams.
Potential opponents - clubs who have already qualified and who are certain to be unseeded - include Ireland's Cork City, Iceland's Valur, Vikingur of the Faroe Islands and Atlantas of Lithuania.
For the second round draw - which takes place immediately after the first round, the same process takes place with Hearts in the seeded half of the draw and Aberdeen in the unseeded half.
Hibernian enter at this stage and, with their 3.960 co-efficient, they will be in the unseeded pot for the draw. All three Scottish teams will be in separate groups so they cannot be drawn together.
Hearts could line up a potential tie with the likes of Beitar Jerusalem (Israel), Odd Grenland (Norway) or Siroki Brijeg (Bosnia).
Unseeded Aberdeen and Hibernian could draw teams such as NK Maribor (Slovenia), Austria Vienna, Partizan Belgrade (Serbia), Slovan Bratislava (Slovakia) or AIK Stockholm (Sweden).
Should any or all of the Scottish clubs progress further, they will have a third qualifying round of 58 teams, then a play-off round of 44 teams to negotiate.
Hearts would be unseeded but Hibernian and Aberdeen will assume their opponents co-efficient for the Q3 draw and could therefore take a seeding place.
In the Play-Off draw Hibernian, Aberdeen and Hearts would all be unseeded, regardless of their Q3 opponents. If Celtic were to drop into the Europa League at this point, they would be seeded for the Play-Off.
Should Aberdeen, Hibernian or Hearts become the first Scottish side to make it to the Europa League group stages via the qualification rounds since the Dons in 2007, they will find themselves placed in Pot 4 - the lowest ranking - for the draw.
Key Dates:
Monday, June 20 - Draw for Q1 and Q2

Thursday, June 30 - Q1 first leg

Thursday, July 7 - Q1 second leg

Thursday, July 14 - Q2 first leg

Friday, July 15 - Draw for Q3

Thursday, July 21 - Q2 second leg

Thursday, July 28 - Q3 first leg

Thursday, August 4 - Q3 second leg

Friday, August 5 - Draw for Play-Off

Thursday, August 18 - P/O first leg

Thursday, August 25 - P/O second leg

Friday, August 26 - Draw for Group Stage