Hopes and dreams: Watch STV's 2016/17 Premiership season previews
STV visited all top flight clubs to let fans tell their stories ahead of the new campaign.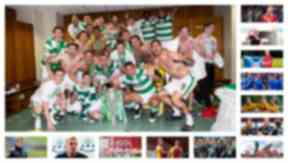 It's time for the action to start.
The first day of the season is a magical time full of endless possibilities. All sides start as equals before the next nine months gives way to joy, hope or perhaps despair.
STV Sport visited all 12 top flight clubs to talk to fans, players and prominent figures to hear what they were most looking forward to ahead of the 2016/17 campaign.
You can watch all 12 videos here.
Aberdeen
Celtic
Dundee
Hamilton
Hearts
Inverness CT
Kilmarnock
Motherwell
Partick Thistle
Rangers
Ross County
St Johnstone