Football Talk: Muscat for Rangers, Wenger considers future
Your daily round-up of what's happening across Scotland and beyond.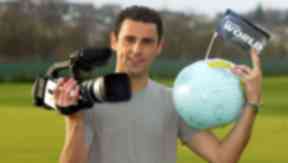 Rangers' search for a new manager continues and there's a new name in the frame.
Kevin Muscat, best known on these shores as a player who was described in euphemisms like "uncompromising", "fiercely competitive" and "hot-headed" has quietly carved himself a reputation as a talented manager at Melbourne Victory and is reported to have caught the eye of Ibrox bosses.
Muscat, of course, had a season at Rangers where he won a treble under Alex McLeish, who is under consideration for a return.
With the club intent on putting in a director of football with a coach working in tandem, there will be plenty who put two and two together.
Across the city, a ridiculous lead in the league and a happy camp sees Brendan Rodgers in relaxed mood, happily discussing Mark Warburton's exit and Celtic's moves to expand the Champions League.
Arsene Wenger is not so relaxed. Heavy defeat to Bayern has the manager considering his future and the Gunners contemplating change for the first time in decades.
Scott Bain is also considering his future, looking at other options and likely to be leaving Dundee this summer.
Elsewhere there's Leigh Griffiths meeting two famous OAPs, a Pogba family photo and a German side producing a video urging Barack Obama to pick a football team to support. Why is nobody making the same overtures to Donald Trump?
And how would you like to play for Dunfermline next season? No skills required, just cough up the cash and you could be in luck.
Top stories
ICYMI
The back pages
The best of social media